Last year, Amber Heard faced backlash from the public regarding her trial with ex-husband Johnny Depp. As a result, her role of Queen Mera in the upcoming Aquaman film "The Lost Kingdom", was on the verge of being scrapped. Many fans campaigned to have Heard removed from the movie and for Game of Thrones star Emilia Clarke to take over as Queen Mera.
Will Amber Heard be Replaced By Emilia Clarke?
Despite fan speculation and excitement, Emilia Clarke will not be taking on the role of Mera in the upcoming Aquaman sequel. While Warner Bros. Discovery did consider recasting Amber Heard due to chemistry issues with lead actor Jason Momoa, ultimately they decided to keep Heard in the role for Aquaman and the Lost Kingdom. There are no current plans to replace her in any future films in the franchise.
Clarke's name has been circulating among fans as a potential replacement for Heard, but she is not part of the cast for the upcoming film. While she is not currently attached to any DC projects, she is set to appear in Marvel's Secret Invasion series on Disney Plus next year.
Evidently motivated by fans' continuous desire to see Emilia Clarke take up the character of Mera, digital artist Deigo de Sousa has revealed a stunning new piece of concept art in which Clarke replaces Amber Heard as Mera.
It remains to be seen how Heard's performance in Aquaman and the Lost Kingdom will be received by audiences, given the controversy surrounding her personal life and legal battles with ex-husband Johnny Depp.
However, insiders have confirmed that her role in the film has not been reduced or shortened, despite her claims during court proceedings that Warner Bros. had diminished her role in the film.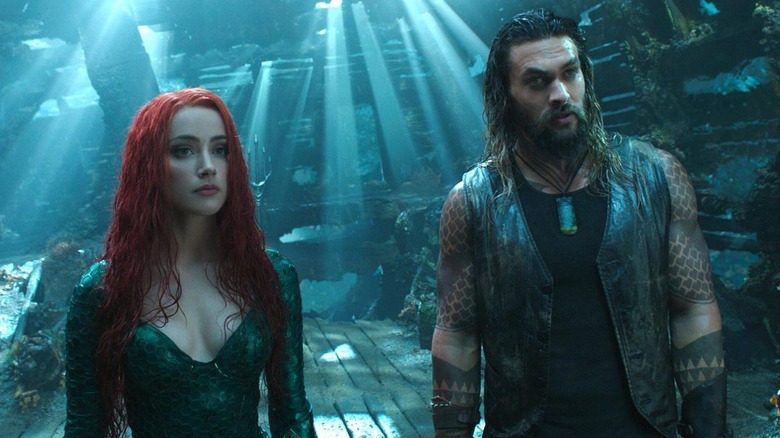 Rumors were circulating that Heard's screen time would be cut, which she confirmed during the court proceedings in May. However, industry insider KC Walsh has revealed that Heard will still be playing Mera in the movie, and her role has not been reduced or shortened. This is surprising news considering the backlash Heard received and the previous rumors about her role being diminished.
Ben Affleck's cameo was removed from the movie, and Willem Dafoe's character Vulko will not be in the film, and he dies off-screen. It remains unclear why these changes were made.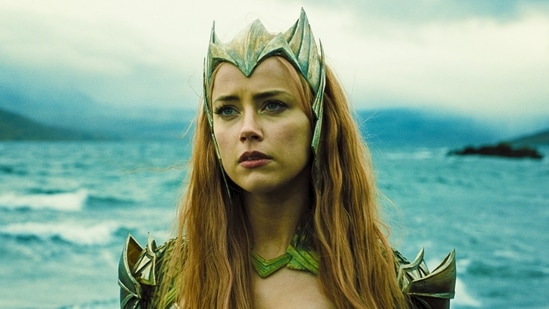 Overall, while there may have been fan excitement and rumors about Emilia Clarke joining the Aquaman franchise, it appears that Amber Heard will continue to play the role of Mera for the foreseeable future.
Mera's Role in Aquaman 2
Sources previously informed The Direct that the movie would introduce Arthur and Mera's son to the world, and Mera's role would likely revolve around this plot point. However, the full extent of her involvement in the movie remains unknown.
Even though Heard will remain in the final cut, she had previously expressed her belief that what she had filmed was only a fraction of the character's original story in the movie.
Aquaman 2 Release Date
The DCU film was supposed to release on Christmas this year but the studio decided to release it five days earlier. Now the film will come out on 20th December 2023.
The Future of Aquaman DC Universe
Aquaman was glaringly absent when DC Studios co-heads James Gunn and Peter Safran announced the roster of projects for Part 1 of their newly envisioned DCU, called Gods and Monsters.
Many speculated that Arthur Curry would be phased away alongside the current DCEU since it was impossible to see the superhero's future beyond the planned sequel. On the contrary, Momoa recently provided fans with a ray of optimism in a recent interview with Total Film, expressing confidence that The Lost Kingdom will not be the last time we see the aquatic god of Atlantis.
Despite being a student and an athlete, Sachin never lets himself be confined merely to sports or academics and rightly shows vivid interest in work behind the lenses thus, making him the right fit for being a content creator at Landscape Insight. He serves the website with various reports from the entertainment industries right from web series to movies. When not found writing, he enjoys listening to music and playing video games.
You can reach me at sachinkankaria5@gmail.com or through our website's contact page.