Yellowstone is a TV series that has captured the hearts of many viewers since it premiered on Paramount Network in 2018. With an incredible cast and riveting storylines, it's no wonder that fans of the show are eagerly awaiting the release of season 5.
What Happens to Jimmy in Yellowstone?
One of the fan-favorite characters of the series is Jimmy Hurdstrom, played by the talented actor Jefferson White. Jimmy's character arc has been one of the most relatable and touching in the show, and fans have been wondering what happened to him in season 5.
At the end of season 4, Jimmy was granted a pardon by John Dutton and allowed to return to the 6666 ranch in Texas. It was there that he met Emily, a veterinary technician who he fell in love with, and decided to build a life with. Many fans thought that we wouldn't see Jimmy again, but we were pleasantly surprised when he and Emily showed up in season 5.
It's clear that the events of season 5 are setting up the plot of the new Yellowstone spin-off series, 6666. This series will focus on the Four Sixes ranch in Texas, where Jimmy and Emily are currently working. It's exciting to see how the characters from Yellowstone will transition into this new series, and we can't wait to see what the future holds for Jimmy.
Jimmy's character has been one of the most interesting in the show, with a troubled past that has shaped who he is today. When we first meet Jimmy, we learn that his grandmother passed away when he was a child, leading to his family falling apart. Jimmy's grandfather, Dirk, took care of him, but as Jimmy grew older, he began to fall into trouble.
He became a drug dealer, cooking crystal meth for two crooks and ending up owing a lot of money. John Dutton III took Jimmy under his wing as a favor to Dirk Hurdstrom and decided to set the boy straight. This led to Jimmy working at the Yellowstone ranch and getting branded, marking the beginning of his journey to redemption.
It was a tough journey for Jimmy, as he struggled to fit in with the other ranch hands and had to learn how to ride a horse. However, he slowly but surely began to learn the ropes and even discovered a talent for rodeo. He became a successful rodeo competitor, which helped him stand on his own two feet and make a decent living.
Who is Jimmy's Girlfriend in Yellowstone?
Despite his success, Jimmy's life wasn't without its challenges. He fell in love with Mia, a barrel runner who admired his rodeo skills, but after a major accident that landed him in the hospital, John Dutton agreed to pay his medical bills if Jimmy promised to give up rodeo. Mia convinced him to break that promise, leading to another accident and the end of their romance.
John Dutton then dispatched Jimmy to the 6666 ranch in Texas, where he was to learn how to become a real cowboy. There, he met Emily, who he fell in love with and decided to build a life with. It's clear that the two are happy together, and fans are excited to see where their story will go in the new series.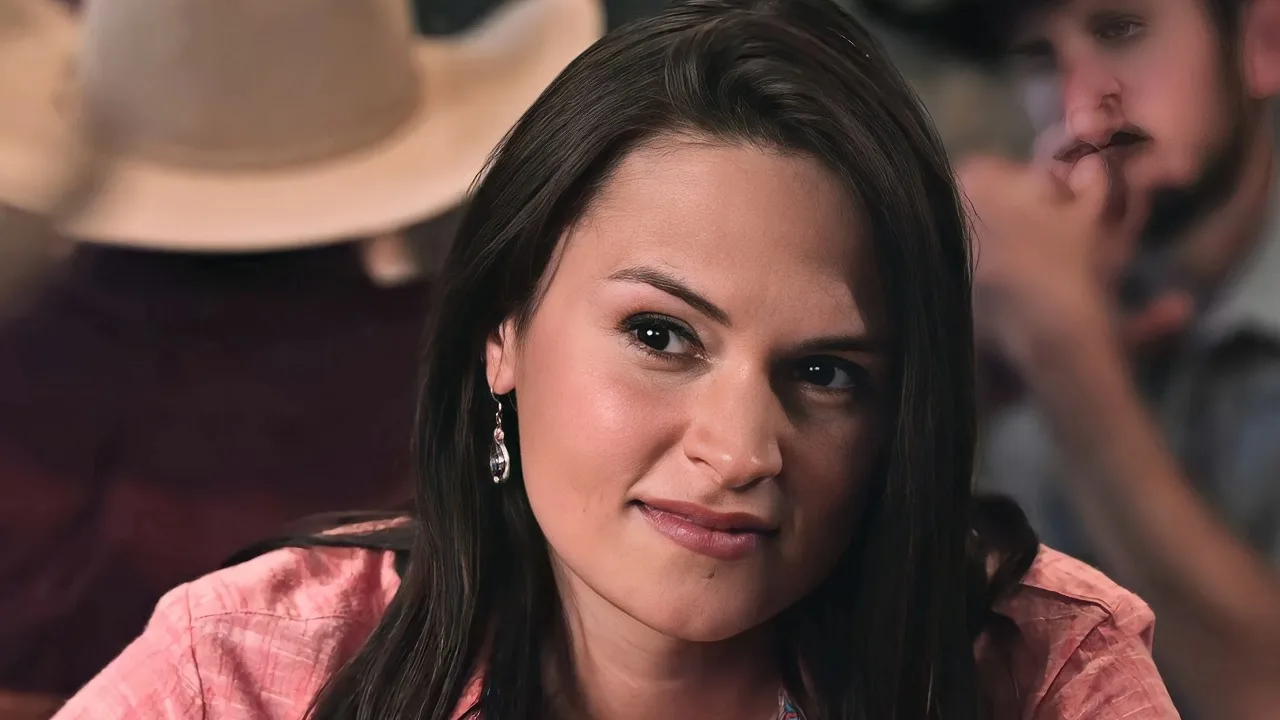 Will Jimmy Leave Yellowstone?
Fans of Yellowstone were left worried about the fate of fan-favorite character Jimmy when he decided to leave the ranch at the end of Season 4. However, actor Jefferson White has confirmed that he will be returning for Season 5 of the popular show. In an interview with Us Weekly, White stated, "I'm in Season 5. Jimmy's in Season 5…I still don't know exactly what Jimmy's future holds."
Despite his return to Yellowstone, fans are curious about Jimmy's involvement in the show's upcoming spin-off, 6666. The series will focus on life at the historic 6666 Ranch, where Jimmy has now found employment after leaving the Yellowstone Ranch. While it seems likely that Jimmy will play a role in the new show, there has been no official confirmation as of yet.
Jimmy's departure from Yellowstone was due to his decision to leave rodeo riding, as he had promised John Dutton after his first major injury. However, his girlfriend at the time, Mia, encouraged him to get back in the saddle, leading to another serious injury. Despite breaking his promise to John, the ranch owner sends Jimmy out with horse trainer Travis to teach him how to be a "real cowboy."
As Yellowstone fans eagerly await the premiere of Season 5 and the launch of 6666, White remains tight-lipped about what the future holds for his character. Jimmy Hurdstrom's character arc has been one of the most touching and relatable in Yellowstone.
From his troubled past to his journey of redemption, Jimmy has captured the hearts of many viewers. It's exciting to see how his story will continue in the new series, 6666, and we can't wait to see what the future holds for this fan-favorite character.
Despite being a student and an athlete, Sachin never lets himself be confined merely to sports or academics and rightly shows vivid interest in work behind the lenses thus, making him the right fit for being a content creator at Landscape Insight. He serves the website with various reports from the entertainment industries right from web series to movies. When not found writing, he enjoys listening to music and playing video games.
You can reach me at sachinkankaria5@gmail.com or through our website's contact page.