The Gilded Age, HBO's historical drama about nineteenth-century New York City created by the same person who created Downton Abbey, is officially receiving a second season. So far, here's what we know.
While the release date of the second season is uncertain, the makers have provided some The Gilded Age season 2 updates. The Gilded Age was briefly mentioned in an HBO Max "Coming in 2023" promo.
Ms. Marian Brook, clothed in a nightgown, says in the clip, "What's next?" Ada Brook, her aunt, answers, "You have so much to look forward to." "We can't back down, or we'll lose control of all we've spent our lives constructing," George Russell yells one more time. There have been no specific updates on The Gilded Age season 2 since this.
Production Has Started on The New Season
Even before the program was officially renewed, the crew behind The Gilded Age began thinking about what was next for these characters.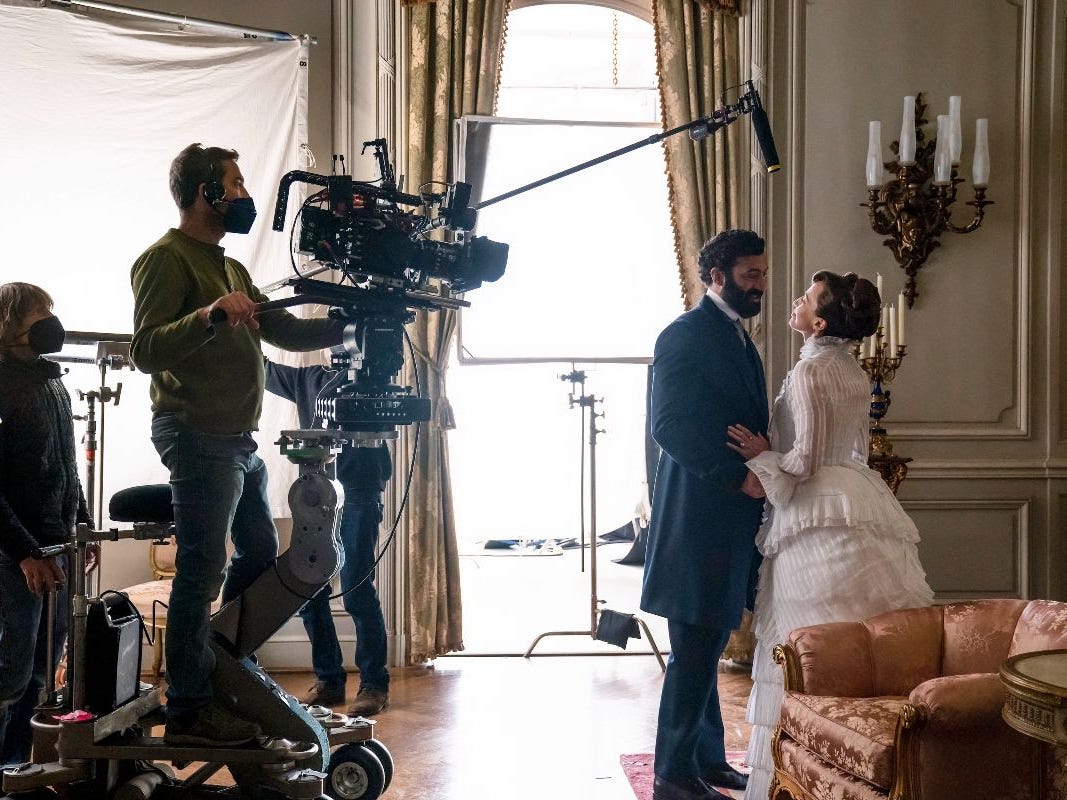 "The reality is, we're always working on the second season far before we know if it's going to happen or not," executive producer Gareth Neame told Radio Times. "Because, you know, as soon as we know we're on the right track, we have to start—the cameras have to start rolling. So you'll have to plan ahead of time."
"So we're already working on concepts for the second season," he said.
Salli Richardson-Whitfield, the series' director, also told the newspaper that "there are all sorts of ideas and fantasies" for additional plots if the show is renewed.
The Gilded Age's second season began filming in May 2022 but has been marred by controversy regarding labor conditions for some of the animals featured in the show.
"Safety is the highest concern for HBO's productions, and we will continue to uphold our high standards and guidelines above to guarantee the well-being of all animals, crew members, and performers," HBO said in an August statement.
Is There a Gilded Age Season 2 Release Date Yet?
At the time of writing, there is no release date for The Gilded Age Season 2; however, there is reason to suppose it will come later in 2023.
In February of last year, HBO announced the show's renewal. In a statement, Francesca Orsi, executive vice president of HBO programming, said: "Julian Fellowes and the entire Gilded Age family have captivated us with their tale of late 19th-century New York City extravagance. "Along with our partners at Universal Television, we couldn't be prouder to embark on a season-two journey with this extraordinarily talented team."
The Gilded Age Season 2 Cast
The Gilded Age Season 2 is set to have a significantly larger cast, with a total of 24 series regulars.
According to Deadline, the following are the primary returning cast members:
Christine Baranski as Agnes Van Rhijn
Cynthia Nixon as Ada Brook
Louisa Jacobson as Marian Brook
Blake Ritson as Oscar Van Rhijn
Carrie Coon as Bertha Russell
Morgan Spector as George Russell
Taissa Farmiga as Gladys Russell
Harry Richardson as Larry Russell
Denée Benton as Peggy Scott
Simon Jones as Van Rhijn's butler Bannister
Jack Gilpin as the Russells' butler Church
Audra McDonald will also return as Dorothy Scott, alongside Nathan Lane as Ward McAllister, John Douglas Thompson as Arthur Scott, Ashlie Atkinson as Mamie Fish, Claybourne Elder as John Adams, and Ward Horton as Charles Fane.
The Gilded Age Season 2 Plot
The official plot synopsis for The Gilded Age Season 2 reads:
"The Gilded Age was a period of immense economic change, of huge fortunes made and lost, and of fierce rivalry between old money and new.
"Nowhere is that rivalry more apparent than on East 61st Street, where Marian Brook and her thoroughly old money aunts, Agnes van Rhijn and Ada Brook, live opposite the stupendously rich George and Bertha Russell.
"The Russells are both fiercely ambitious, he financially, she socially, and they are determined to reach the highest echelons of New York. Meanwhile in Brooklyn, Marian's friend and confidant Peggy Scott forges her own path in the world of the Black elite. In this glittering world on the brink of the modern age, will the established rules of society prevail, or will the game change entirely?"
Is There A Trailer Yet?
No, there is no trailer for The Gilded Age Season 2 right now, but we'll update this space once it's available.
Where can I watch The Gilded Age Season 2?
The Gilded Age Season 2 will be available to watch and stream on HBO and HBO Max upon its release. In the UK, it'll be available on Sky Atlantic and NOW TV.
Despite being a student and an athlete, Sachin never lets himself be confined merely to sports or academics and rightly shows vivid interest in work behind the lenses thus, making him the right fit for being a content creator at Landscape Insight. He serves the website with various reports from the entertainment industries right from web series to movies. When not found writing, he enjoys listening to music and playing video games.
You can reach me at sachin[email protected] or through our website's contact page.