Last spring, the sixth season of fan-favorite superhero anime, My Hero Academia came to an end. It was unquestionably the finest yet.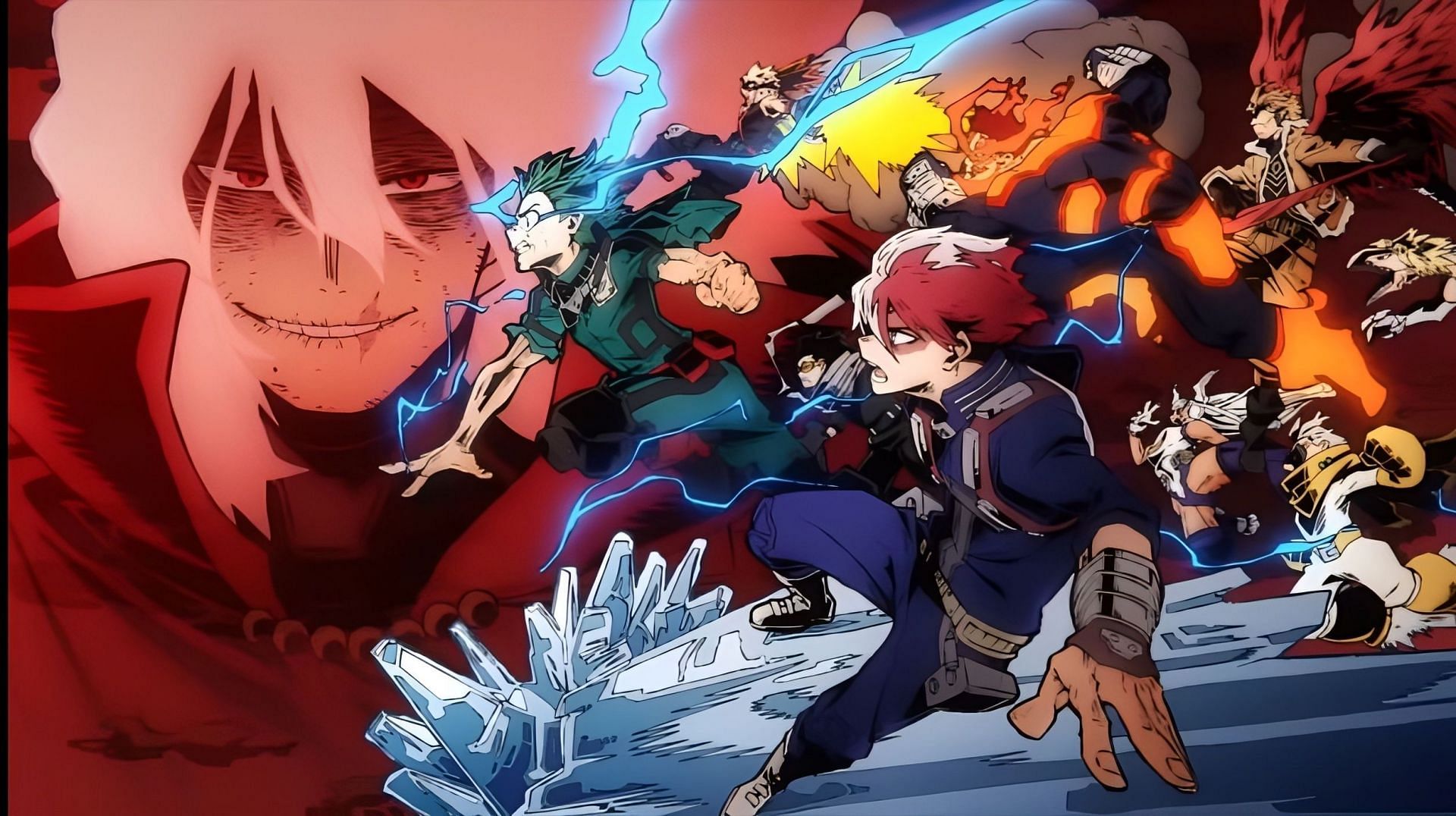 My Hero Academia elevated the series throughout its 26 episodes. Shigaraki destroyed an entire city, the heroes stormed the Paranormal Liberation Front's HQ, and we even accompanied Deku through a terrible emo period.
It also included a tremendous deal of character development. Further information about characters like Hawks and Endeavour was revealed while recurring characters like Ururaka and Bakugo had powerful emotional experiences.
My Hero Academia: When Will Season 7 release?
After the end credits of the season six finale, My Hero Academia season 7 was formally announced, but when will it air?
If we assume season seven would cover a comparable length of the narrative, then it will take us through chapters 329–399 of Khei Horikoshi's original manga. Season six spanned seven tankōbon volumes, totaling 70 chapters. The most recent chapter of My Hero Academia to be released was #382.
This indicates that the My Hero Academia anime has completed its catch-up with the release of the manga, making it uncertain whether or not we can anticipate the show's return on schedule.
Season five of the program finished in September 2021, and season six premiered in October 2022, both of which are around a year after the previous season's ending. Considering this, the release of My Hero Academia season seven in the spring of 2024 would be our best prediction.
My Hero Academia season 7 cast
The voice cast of My Hero Academia is enormous, but it's unclear who will stay for season seven and whether any specific VAs will be changed.
These are the primary English and Japanese cast members we anticipate to return:
• Izuku Midoriya — Daiki Yamashita (Japanese); Justin Briner (English)
• Katsuki Bakugo — Nobuhiko Okamoto (Japanese); Clifford Chapin (English)
• Shoto Todoroki — Yuki Kaji (Japanese); David Matranga (English)
• All Might — Kenta Miyake (Japanese); Christopher R Sabat (English)
• Shota Aizawa – Junichi Suwabe (Japanese); Christopher Wehkamp (English)
• Hawks – Yuichi Nakamura (Japanese); Zeno Robinson (English)
• Tomura Shigaraki – Kōki Uchiyama (Japanese); Eric Vale (English)
• All For One – Akio Ōtsuka (Japanese); John Swasey (English)
• Endeavour – Tetsu Inada (Japanese); Patrick Seitz (English)
• Ochaco Uraraka — Ayane Sakura (Japanese); Luci Christian (English)
• Tenya Ida — Kaito Ishikawa (Japanese); J Michael Tatum (English)
• Momo Yaoyorozu — Marina Inoue (Japanese); Colleen Clinkenbeard (English)
• Fumikage Tokoyami — Yoshimasa Hosoya (Japanese); Josh Grelle (English)
My Hero Academia season 7 plot
Dedicated My Hero Academia viewers will be aware that the series is approaching its conclusion. What happens after the series' primary villain All For One escapes from jail and assembles an army of evil bad guys? That is what season six promised and delivered.

The continuous, original manga allows viewers whose curiosity is getting the better of them to learn what is in the shop. There are some significant spoilers here, but we won't give the entire game away.
Season seven of My Hero Academia will probably continue where season six left off, with the arrival of the American hero "Star and Stripe."
If the plot is faithful to the manga, we will witness her conflict with All For One and the repercussions that follows her humiliating defeat.
A scenario involving one Class 1A member betraying the heroes and a dramatic showdown between Dabi and Shoto to end the lingering Todoroki family conflict are other possible topics for season seven.
The story will then enter its climactic phase, which will feature a significant battle between all of the characters we've grown to love and the united forces of All For One and Shigaraki.
My Hero Academia season 7 trailer: Any My Hero Academia season 7 video yet?
It's a little early for a My Hero Academia season seven trailer, but be sure to check back here for the latest updates and any footage as soon as it drops.
My Hero Academia is available to watch on Crunchyroll and Netflix.
Despite being a student and an athlete, Sachin never lets himself be confined merely to sports or academics and rightly shows vivid interest in work behind the lenses thus, making him the right fit for being a content creator at Landscape Insight. He serves the website with various reports from the entertainment industries right from web series to movies. When not found writing, he enjoys listening to music and playing video games.
You can reach me at sachin[email protected] or through our website's contact page.