Fire Country is an American drama television series created by Tony Phelan and Joan Rater, and starring Max Thieriot. The series premiered on CBS on October 7, 2022. The series follows Bode Donovan, a young convict who joins a firefighting program in Northern California in order to shorten his prison sentence.
He and other inmates are partnered with elite firefighters to extinguish massive, unpredictable wildfires across the region.
Is Fire Country Season 2 Announced?
Fire Country was a critical and commercial success and was renewed for a second season on January 6, 2023. However, a release date for season 2 has not yet been announced.
As one of the breakout new shows of the Fall TV 2022-2023 season, Fire Country captured the hearts of viewers with its gripping portrayal of the daily lives of volunteer and professional firefighters.
The series not only showcased the bravery of these individuals as they battled raging flames but also delved into the captivating drama of their personal lives. Fans can rejoice as Fire Country has been renewed for a highly anticipated second season, following its immense success and recognition as the most-viewed new series on broadcast television of the season.
Plot Of Fire Country Season 2
While most of the storylines for Fire Country Season 2 are still under wraps, the heart of the series remains focused on the procedural aspects of firefighting in Northern California. The firefighters, both professional and volunteer, face the daunting task of extinguishing fires while also contending with the complexities of their personal lives.
One character who takes center stage is Bode Donovan, portrayed by Max Thieriot. Bode, once the golden boy of his hometown, returns as a volunteer firefighter with a troubled past, determined to prove himself and overcome the misconceptions surrounding him.
Fire Country Season 2 Cast
While casting details for Season 2 of Fire Country have yet to be announced, it is expected that the main cast will return. Max Thieriot will reprise his role as Bode, bringing his talent and experience from previous shows such as SEAL Team, Bates Motel, and Texas Rising.
Kevin Alejandro is also anticipated to return as Manny, having previously starred in popular series like Lucifer, Southland, True Blood, and Arrow. The rest of the cast includes Billy Burke as Vince, Diane Farr as Sharon, Stephanie Arcila as Gabriela, Jordan Calloway as Jake, and Jules Latimer as Eve.
Fire Country Season 2 Trailer
As of now, a trailer for Fire Country Season 2 has not been released. Fans eagerly awaiting a glimpse of the upcoming season will have to exercise patience until a trailer becomes available, which will undoubtedly be met with great anticipation and excitement.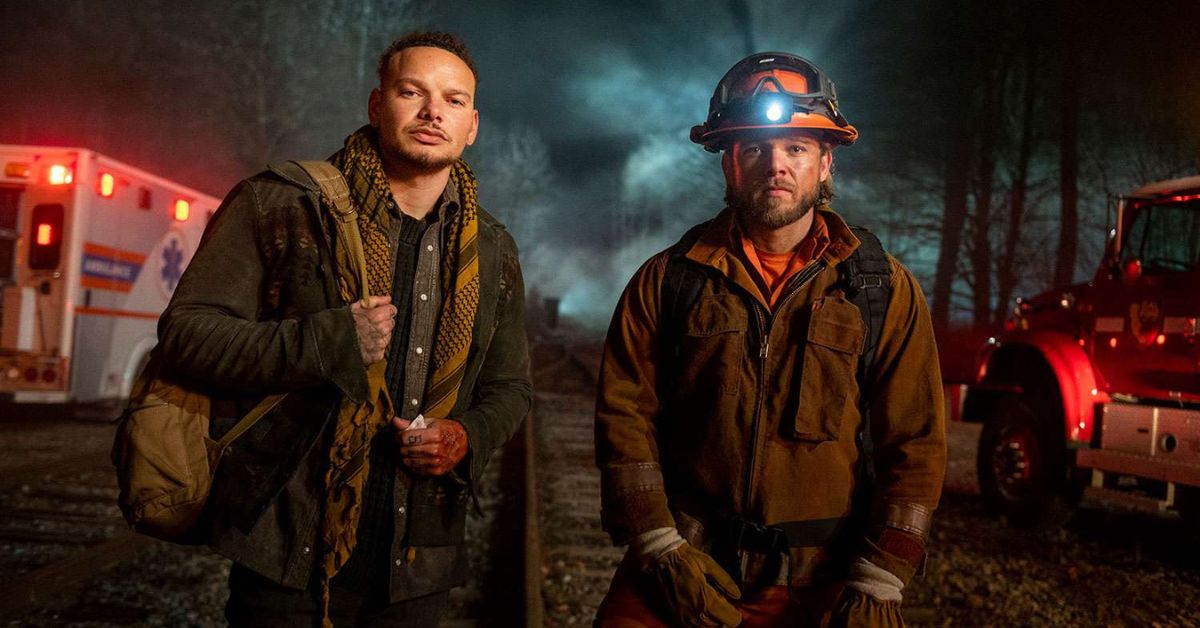 How to Watch Fire Country Season 2?
Fire Country is an original series aired on CBS, with new episodes premiering on the network. For those without traditional cable or satellite television, various live TV streaming services offer CBS, including FuboTV, Hulu with Live TV, and YouTube TV.
Subscribers to Paramount Plus Premium and the CBS app can also enjoy the opportunity to watch episodes live as they air. Essential Tier members of Paramount Plus can catch up with episodes the day after they air, while all subscribers to the streaming platform can currently binge-watch Season 1.
Conclusion
The renewal of Fire Country for Season 2 has set the stage for another thrilling installment of the popular series. With its compelling blend of firefighting action and enthralling character dramas, the show promises to deliver more intense moments and surprises.
Fans eagerly await the release of casting news, trailers, and the subsequent premiere of Fire Country Season 2, which is sure to captivate audiences once again with its powerful storytelling and talented ensemble cast.
Despite being a student and an athlete, Sachin never lets himself be confined merely to sports or academics and rightly shows vivid interest in work behind the lenses thus, making him the right fit for being a content creator at Landscape Insight. He serves the website with various reports from the entertainment industries right from web series to movies. When not found writing, he enjoys listening to music and playing video games.
You can reach me at sachinkankaria5@gmail.com or through our website's contact page.