Joe Thomas, 37, officially retired from the NFL back in 2018 after eleven seasons with the Cleveland Browns, he now looks unrecognisable.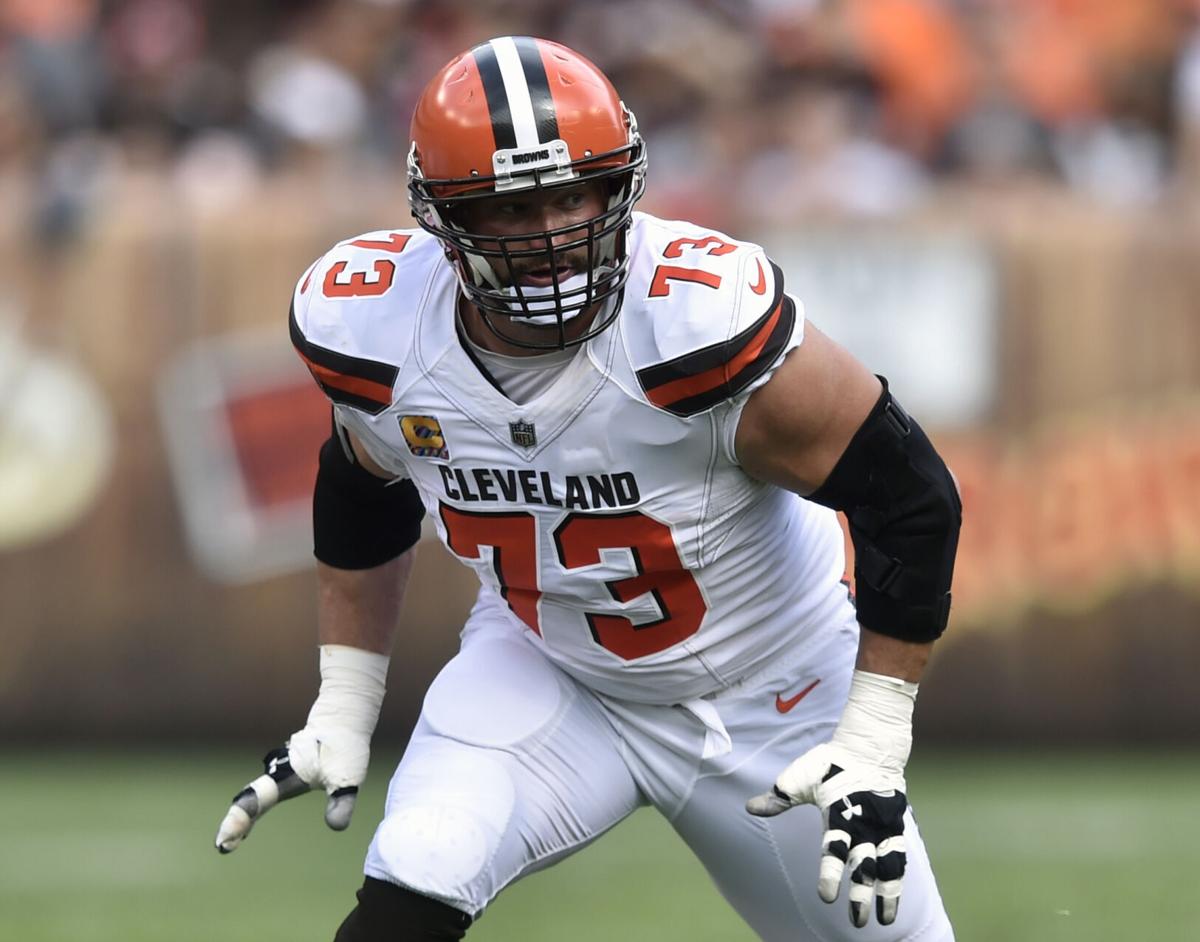 Joe Thomas, an offensive tackle with the former Cleveland Browns, retired after an 11-year career that was worthy of the Hall of Fame. He played more than 10,000 consecutive snaps and was selected to the Pro Bowl ten times. Despite the NFL not keeping track of lineman sacks, Thomas reportedly allowed only 30 sacks in around 6,600 pass rushes. He is arguably the best offensive guard to ever play the position.
Thomas, though, wasn't always up to the task. In fact, his journey to reaching his playing weight of 325 pounds may have been more unexpected than his subsequent off-season weight-loss makeover. Thomas was the epitome of reliability; up until his final season, he never missed a game.
Joe Thomas Before And After NFL
However, Thomas has chosen to lose weight in his retirement and now appears virtually unrecognisable.
Thomas acknowledged to GQ that "being 300 pounds for or over fifteen years was starting to take its toll.
"I was constantly on all sorts of anti-inflammatories and medicines to deal with the pain. Trying to keep that weight on meant eating a lot of crap. I'm not really naturally a huge guy, so to be 300 pounds, I was eating 6,000, 7,000 calories a day."
And in a Men's Health interview, Thomas said, "I couldn't wait until I was done playing and could lose weight and move around and feel better and go shoot hoops with my buddies again."
According to GQ, he is now "a lot less in pain" as a result of his new diet and is "no longer running into 300-pound grown men," thus his aim is to get back to his high school weight, or roughly 250 pounds.
He attributes being on the right track to Katy, a nutritionist with the Browns.
In order to "understand the nutrition," she advised him to use the MyPlate app to track his meals more meticulously during his last season, rather than just: fill up your plate! finish it!"
Thomas claimed that after retiring, he lost 40 pounds very quickly by just reducing his caloric intake to "eat like a regular human."
"However, I had to eat more wisely after that. I learned about my ideal protein, carb, and fat ratio as I kept track of my meals.
The low-carb diet Thomas is currently following, along with his intermittent fasting and goal of avoiding "sugars and processed carbohydrates," all go hand in hand with his exercise routine, which consists of swimming, bicycling, and yoga."
Despite being a student and an athlete, Sachin never lets himself be confined merely to sports or academics and rightly shows vivid interest in work behind the lenses thus, making him the right fit for being a content creator at Landscape Insight. He serves the website with various reports from the entertainment industries right from web series to movies. When not found writing, he enjoys listening to music and playing video games.
You can reach me at sachinkankaria5@gmail.com or through our website's contact page.