Selling Sunset is a popular reality television series that revolves around the glamorous and competitive world of high-end real estate in Los Angeles. The show primarily focuses on The Oppenheim Group, a prestigious real estate brokerage firm specializing in luxury properties.
The series provides viewers with a glimpse into the lives of the real estate agents working at The Oppenheim Group. It showcases their professional endeavors, including securing multi-million dollar deals, staging properties to appeal to wealthy clients, and navigating the cutthroat world of luxury real estate.
The agents use their charisma, negotiation skills, and knowledge of the market to buy and sell lavish properties, often with high stakes and tight deadlines.
Intense Trailer Drops for Selling Sunset Season 6
Fans of the hit reality series Selling Sunset are eagerly awaiting the release of the show's sixth season, and Netflix recently treated them to an intense trailer showcasing the drama and excitement to come.
The trailer, which was dropped by Netflix on May 4th, reveals some intriguing storylines that will captivate viewers. From Chrishell Stause's new relationship with G Flip to Jason Oppenheim's blossoming romance with Marie-Lou, love is definitely in the air at The Oppenheim Group. However, it seems that not all is smooth sailing, as new cast member Nicole accuses Chrishell of taking credit for two of her listings.
Additionally, tensions rise between Chelsea and new recruit Bre, promising some fiery confrontations. Meanwhile, Jason entrusts Mary with running the Oppenheim Group, and Heather's pregnancy journey adds another layer of excitement to the mix. With such enticing teasers, fans can't wait for the arrival of Season 6.
Mark Your Calendars: Selling Sunset Season 6 Release Date Confirmed
The anticipation is over as Netflix revealed the release date for Selling Sunset Season 6. In a tweet posted in April 2023, the streaming giant announced that the new season will hit screens in May 2023, specifically on the 19th of May. The countdown has begun, and fans can prepare to immerse themselves in the high-stakes world of real estate with the formidable women of the Oppenheim Group.
A Familiar Cast With Exciting Additions
Season 6 of Selling Sunset will feature the familiar faces fans have grown to love. The charismatic Oppenheim twins, Brett and Jason, will be back, along with Chrishell Stause, Emma Hernan, Mary Fitzgerald, Heather Rae El Moussa, Amanza Smith, Davina Potratz, and Chelsea Lazkani. However, there will also be some fresh additions to the cast, injecting new energy into the series.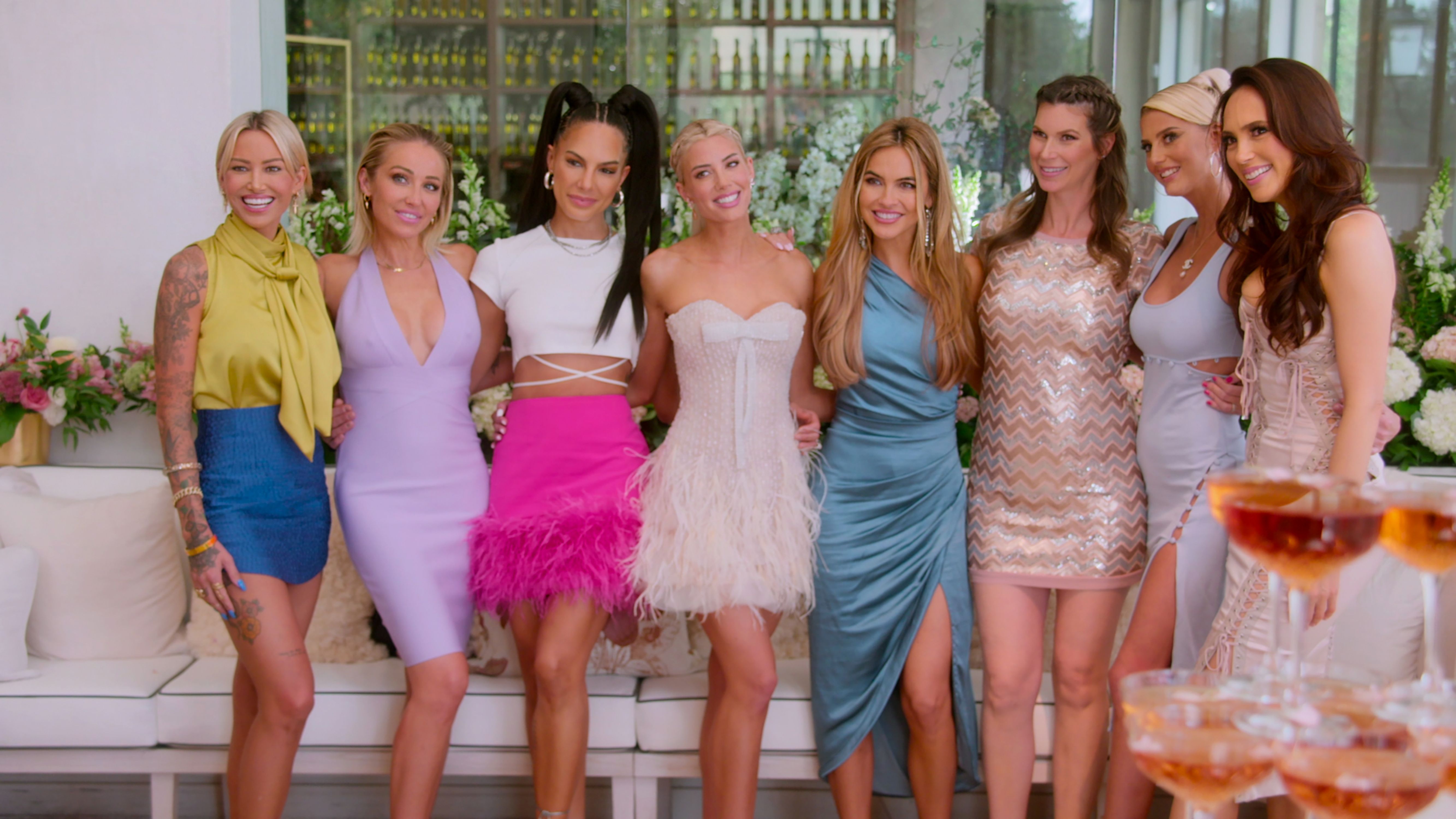 Bre Tiesi, a newcomer to the real estate scene, and Nicole Young, who had initially been slated to join the show back in Season 1, will make their debut appearances. The return of Mary's husband, Romain Bonnet, and the possible inclusion of Heather's husband, HGTV star Tarek El Moussa, are also highly anticipated by fans.
Farewell To Familiar Faces
While the announcement of new cast members brings excitement, fans will have to bid farewell to some familiar faces. Christine Quinn, known for her dramatic flair and penchant for causing conflicts, has exited the series, leaving a void in the ensemble.
Maya Vander, who ventured off to open her own real estate company in Miami under a rival agency, Compass, will also not be returning. These departures are sure to reshape the dynamics within the group and introduce fresh dynamics and storylines.
Eleven Episodes Packed With Intrigue
Season 6 of Selling Sunset promises to deliver eleven action-packed episodes, each brimming with the drama, romance, and cutthroat competition that fans have come to expect. From professional rivalries and relationship struggles to extravagant listings and glamorous events, viewers will be treated to a whirlwind of emotions and entertainment.
With each episode clocking in at approximately 45 minutes, audiences will have ample time to immerse themselves in the luxurious world of high-end real estate and the personal lives of their favorite agents.
Looking Ahead: Selling Sunset Season 7 Confirmed
The good news keeps coming for Selling Sunset enthusiasts. Netflix has already greenlit the show for a seventh season, ensuring that the rollercoaster of emotions and breathtaking properties will continue to captivate audiences beyond Season 6.
Despite being a student and an athlete, Sachin never lets himself be confined merely to sports or academics and rightly shows vivid interest in work behind the lenses thus, making him the right fit for being a content creator at Landscape Insight. He serves the website with various reports from the entertainment industries right from web series to movies. When not found writing, he enjoys listening to music and playing video games.
You can reach me at [email protected] or through our website's contact page.