Christopher Nolan's upcoming movie "Oppenheimer" is already creating a buzz in the film industry. The movie is based on the book "American Prometheus: The Triumph and Tragedy of J. Robert Oppenheimer" by Kai Bird and Martin Sherwin.
It tells the story of J. Robert Oppenheimer, the famed American physicist who played a crucial role in the Manhattan Project and is considered the father of the atomic bomb. The movie is set to hit theaters exclusively on July 21, 2023.
What Is the Story of Oppenheimer?
Oppenheimer is based on Martin Sherwin and Kai Bird's book American Prometheus: The Triumph and Tragedy of J. Robert Oppenheimer. The Pulitzer Prize-winning novel is being made into a film that is being billed as "an IMAX-shot epic thriller that thrusts the audience into the pulse-pounding paradox of the enigmatic man who must risk destroying the world in order to save it."
Oppenheimer was a physicist most known for commanding The Manhattan Project, the team responsible for developing the atomic bomb for the United States of America during WWII. He then became chairman of the United States Atomic Energy Commission, where he tried to curtail the Soviet Union's nuclear weapons race.
Oppenheimer was labeled a communist in 1954 due of his many affiliations. He was discharged from federal service but continued to contribute to science as a teacher and revolutionary theoretical physicist while his exile. From 1946 through 1967, he earned three Nobel Prize nominations in physics, but he never won one before his death in 1967.
Star-Studded Cast
Nolan has assembled an impressive cast for "Oppenheimer." The lead role will be played by Cillian Murphy, who has collaborated with Nolan on numerous occasions, including the "Dark Knight" trilogy and "Dunkirk."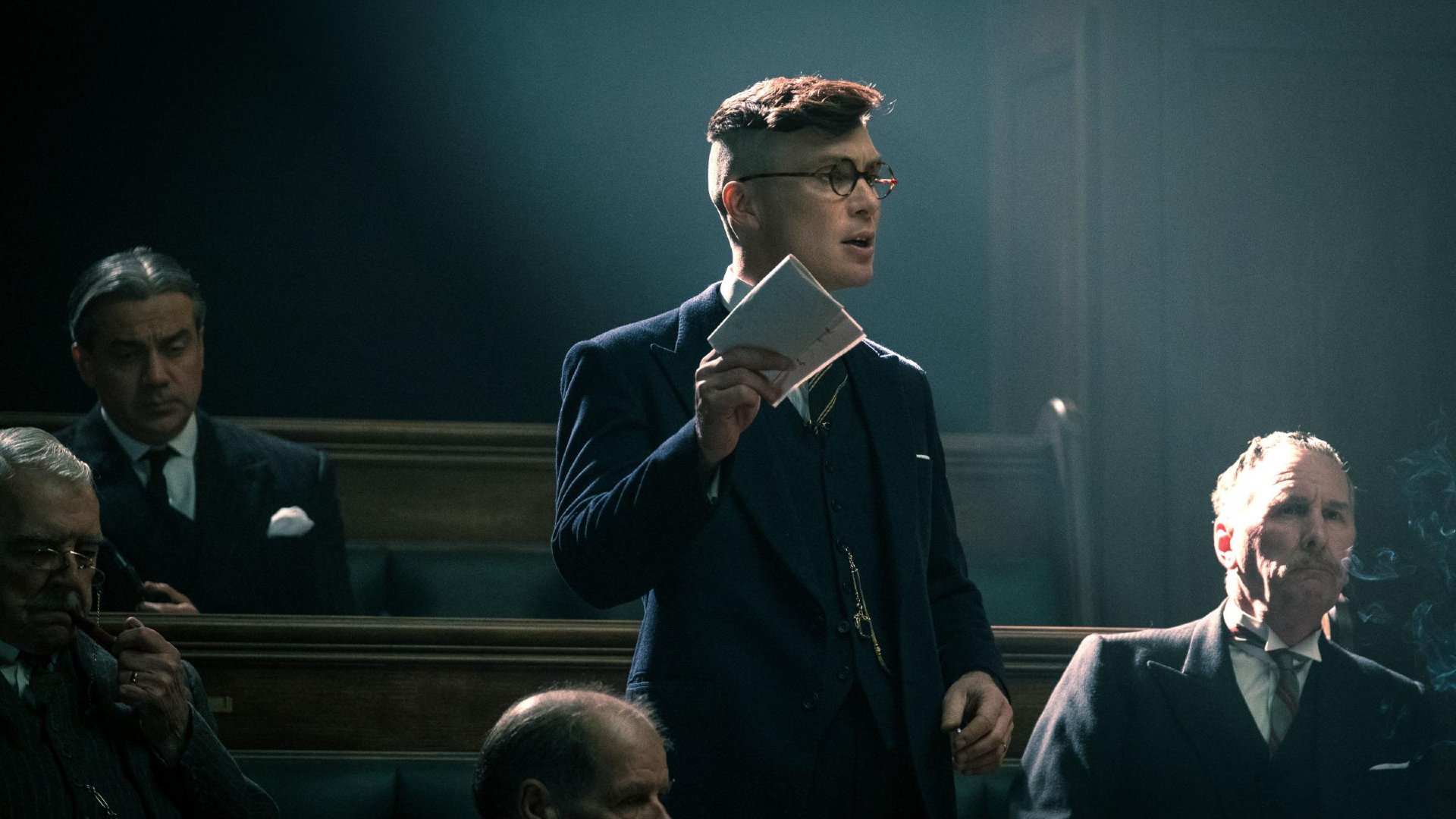 But where to begin with the rest of the cast? A-listers Emily Blunt, Matt Damon, Robert Downey Jr., and Florence Pugh are among those featured on the poster. Other names mentioned as being part of the Oppenheimer cast include:
Casey Affleck (Manchester by the Sea, Interstellar)
Michael Angarano (This is Us, Sky High)
Kenneth Branagh (Death on the Nile, Tenet)
Jason Clarke (Winning Time, Zero Dark Thirty)
David Dastmalchian (The Dark Knight, The Suicide Squad)
Dane DeHaan (The Staircase, Chronicle)
Alden Ehrenreich (Solo: A Star Wars Story, Hail Caesar)
Tony Goldwynn (Scandal, King Richard)
Josh Hartnett (Penny Dreadful, Blackhawk Down)
Rami Malek (No Time to Die, Bohemian Rhapsody)
Matthew Modine (Stranger Things, Full Metal Jacket)
Gary Oldman (Slow Horses, The Darkest Hour)
Josh Peck (How I Met Your Father, Drake & Josh)
Jack Quaid (The Boys, Scream)
David Rysdahl (No Exit, Nine Days)
Benny Safdie (Licorice Pizza, Good Time)
Matthias Schweighöfer (Army of the Dead, Army of Thieves)
Olivia Thirlby (Goliath, Dredd)
Alex Wolff (Hereditary, Jumanji: Welcome to the Jungle)
Practical Effects
In a recent interview with Total Film, Nolan revealed that the recreation of the first atomic bomb testing in "Oppenheimer" was done entirely with practical effects. This comes as no surprise, as Nolan is known for his love of practical effects, which he believes can create a more immersive and authentic experience for the audience.
Oppenheimer Release Date Confirmed
There were rumors that "Oppenheimer" might be pushed back from its original release date of July 21, 2023. This came after an interview with Cannes Film Festival director Thierry Fremaux, who stated that the movie was coming out at the end of the year. However, this was later confirmed to be a misunderstanding, and "Oppenheimer" is sticking with its original release date.
Oppenheimer Trailer
The official trailer is out, after a teaser video (which you can also watch below) that offered us a running (and updated) countdown clock.
In the trailer, Cillian Murphy's Oppenheimer provides the frightening warning that people won't comprehend the entire enormity of his defining work until they've utilized it, but it definitely appears as he and everyone else involved in the trailer do. Check it out in the video below.
Exciting Summer Blockbuster Season
"Oppenheimer" is one of many highly anticipated movies that will be hitting theaters in the summer of 2023. Other blockbusters set for release include "Jurassic World: Dominion," "Avatar 2," and "Guardians of the Galaxy Vol. 3." With such an exciting lineup, it's sure to be a summer to remember for moviegoers.
Despite being a student and an athlete, Sachin never lets himself be confined merely to sports or academics and rightly shows vivid interest in work behind the lenses thus, making him the right fit for being a content creator at Landscape Insight. He serves the website with various reports from the entertainment industries right from web series to movies. When not found writing, he enjoys listening to music and playing video games.
You can reach me at [email protected] or through our website's contact page.