Martin Scorsese's highly anticipated film, "Killers of the Flower Moon," has been generating buzz among movie fans since it was first announced. And with Scorsese reuniting with two of his longtime collaborators, Robert De Niro and Leonardo DiCaprio, fans are eagerly anticipating its release.
Release Date and Premiere
According to Apple TV, the film will have a limited release in theaters worldwide on October 6, 2023, followed by a wider release on October 20. While the exact date for its streaming release on Apple TV Plus has not been announced, the company has committed to an exclusive run for "Killers of the Flower Moon."
The film is aiming for a Cannes premiere in 2023.
According to Variety, the Apple Original film may have its international debut at the 2023 Cannes Film Festival, since Cannes director Thierry Fremaux apparently traveled to Los Angeles to see the film, along with other prospective programming titles.
According to reports, the running duration may play a role in whether or not "Killers of the Flower Moon" succeeds at Cannes, but main star Leonardo DiCaprio is keen to return to the festival after going for Quentin Tarantino's 2019 Oscar winner "Once Upon a Time in Hollywood."
If "Killers of the Flower Moon" makes its Cannes premiere, it will be Scorsese's first trip to the festival since winning Best Director in 1985 for "After Hours."
Plot and Writing
"Killers of the Flower Moon" is based on David Grann's best-selling book, which follows the serial murder of members of the oil-rich Osage Nation in 1920s Oklahoma. The crimes, known as the Reign of Terror, led to the birth of the FBI. The film's script was co-written by Scorsese and Eric Roth, the Oscar-winning screenwriter behind "Forrest Gump" and "Dune."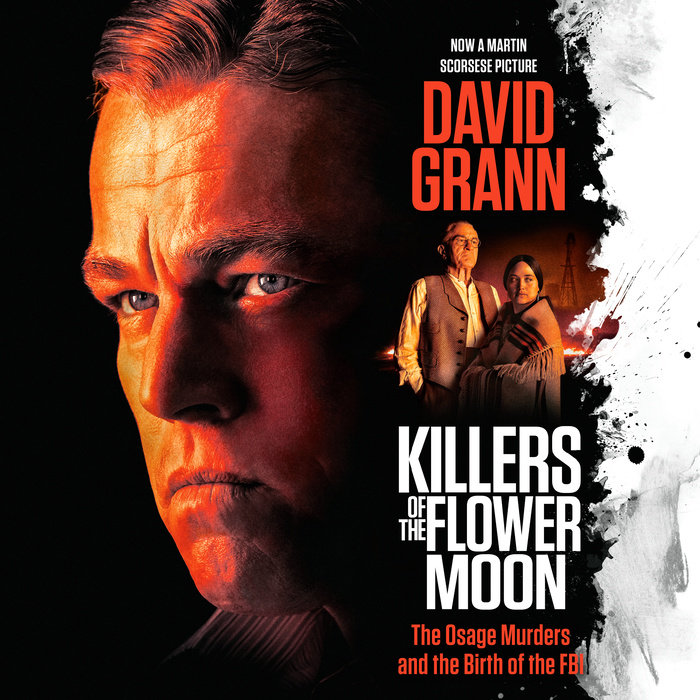 Cast and Crew
Aside from De Niro and DiCaprio, the film stars Jesse Plemons, Lily Gladstone, and Tantoo Cardinal, among others. It also features a talented production team, including cinematographer Rodrigo Prieto, editor Thelma Schoonmaker, and composer Robbie Robertson.
DiCaprio will portray Ernest Burkhart, the father of a family at the center of the killings. DiCaprio has previously collaborated with Scorsese on Gangs of New York, The Aviator, The Departed, Shutter Island, and The Wolf of Wall Street.
Robert De Niro, on the other hand, has starred in nine Scorsese films: Mean Streets, Taxi Driver, New York, New York, Raging Bull, The King of Comedy, Goodfellas, Cape Fear, Casino, and The Irishman. De Niro has also appeared in two films alongside DiCaprio, This Boy's Life, and Marvin's Room. De Niro plays the role of William Hale in Killers of the Flower Moon.
Here are additional members of the Killers of the Flower Moon cast:
Tantoo Cardinal (Three Pines) as Lizzie Q
Cara Jade Myers (Rutherford Falls) as Anna Kyle Brown
JaNae Collins (Reservation Dogs) as Rita
Jillian Dion (Alaska Daily) as Minnie
William Belleau (The English) as Henry Roan
Louis Cancelmi (Billions) as Keslie Morrison
Tatanka Means (Reservation Dogs) as John Wren
Michael Abbott Jr. (Fear the Walking Dead) as Frank Smith
Pat Healy (Station 19) as John Burger
Scott Shepherd (The Last of Us) as Bryan Burkhart
Jason Isbell (Billions) as Bill Smith
Sturgill Simpson (The Dead Don't Die) as Henry Grammer
Trailer for Killers of the Flower Moon
Fans are all waiting for the highly anticipated Killers of the Flower Moon teaser with bated breath.
Anticipation and Expectations
Given Scorsese's past successes with both De Niro and DiCaprio, along with the film's intriguing plot and talented cast and crew, "Killers of the Flower Moon" is expected to be one of the most highly anticipated films of 2023. Fans and critics alike are eagerly anticipating its release, and with its premiere at Cannes, it's sure to generate a lot of buzz.
"Killers of the Flower Moon" is set to be one of the biggest and most talked-about films of 2023, thanks to its talented cast and crew, intriguing plot, and the long-awaited reunion of Scorsese, De Niro, and DiCaprio. Fans will have to wait until October to see the film in theaters, but the world premiere at Cannes is sure to generate plenty of excitement in the meantime.
Despite being a student and an athlete, Sachin never lets himself be confined merely to sports or academics and rightly shows vivid interest in work behind the lenses thus, making him the right fit for being a content creator at Landscape Insight. He serves the website with various reports from the entertainment industries right from web series to movies. When not found writing, he enjoys listening to music and playing video games.
You can reach me at sachinkankaria5@gmail.com or through our website's contact page.