While the 2023 television season is already underway, House of the Dragon was one of the greatest new series to grace the airways last year. After its own blazing popularity as a prequel to HBO's enormous success Game of Thrones, the series was soon greenlit for a second season.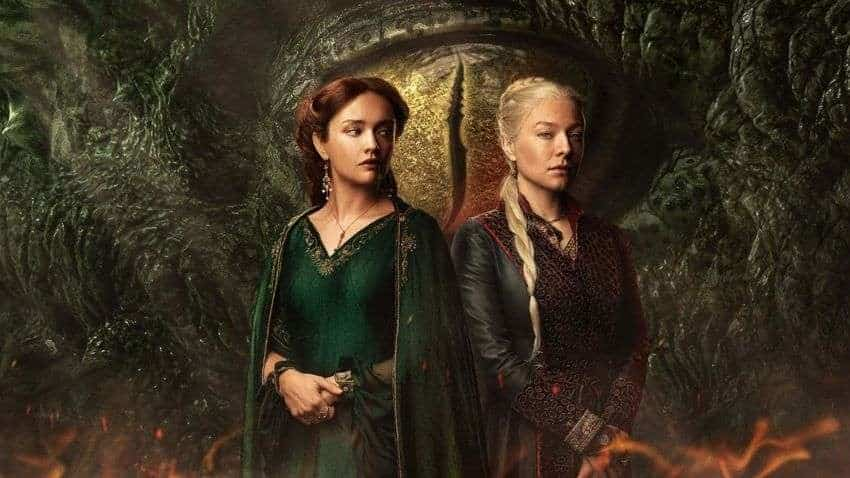 We don't have a verified episode count for the new season at the time, but it's since been revealed that House of the Dragon Season 2 will be eight episodes less than Season 1.
We have a lot of questions as we wait. When will Season 2 of House of the Dragon premiere? Who will be there? How much time will it take? We'll do our best to address all of your questions here.
All you need to know about House of the Dragon Season 2 is right here.
How Long Will Season 2 be?
Season 2 was originally scheduled to include ten episodes, like the first and most of the subsequent Game of Thrones seasons, however rewrites reduced the episode count. Yet, there's no need to raise any dragon-sized alarms if you're concerned that this will have an impact on the show's quality or that Warner Brothers is simply cutting corners. According to the same spokesman, this was a "story-driven" choice.
This should calm fans' nerves, as many still haven't forgiven HBO for the final two seasons of Game of Thrones, which contained just seven and six episodes, respectively. When compared to the previous six seasons, many people thought that the latter two seasons were hurried. The most obvious cause for the debatable decline in quality was the lower episode count.
If you're still concerned about the lesser episode count and the future of House of the Dragon, George R.R. Martin took a step back from Season 2's production to think about the series' overall picture. The Game of Thrones creator, along with the Dragon's whole creative team, is thinking about the long-term rather than immediate seasons. Something that, in the long term, may be considered Game of Thrones' curse.
House of the Dragon Season 2 Potential Release Date
The eight-episode Season 2 of House of the Dragon is about to begin production in the United Kingdom, with a Summer 2024 release date planned. Despite the fact that this season will be shorter overall, fans have been promised new dragons. You can watch House of the Dragon and Game of Thrones on HBO Max as we wait for Season 2.
Season 1 had a 14-month gap from the start of production to the show's HBO premiere (April 2021 to August 2022); doing some maths and carrying the one, that implies Season 2 may begin in spring 2024, although that's an optimistic prediction at the earliest.
Season 2 is set to air in the summer of 2024, according to Deadline in March 2023. That's the most concrete information we have so far regarding a release date, although it's still far from certain.
House of the Dragon Season 2 Cast
Is there going to be a time leap 100 years in the future? Will everyone perish? No and perhaps! Following multiple time leaps in which characters aged beyond their actors, Season 2 should calm down as it concentrates on the Dance of the Dragons, often known as the Targaryen civil war.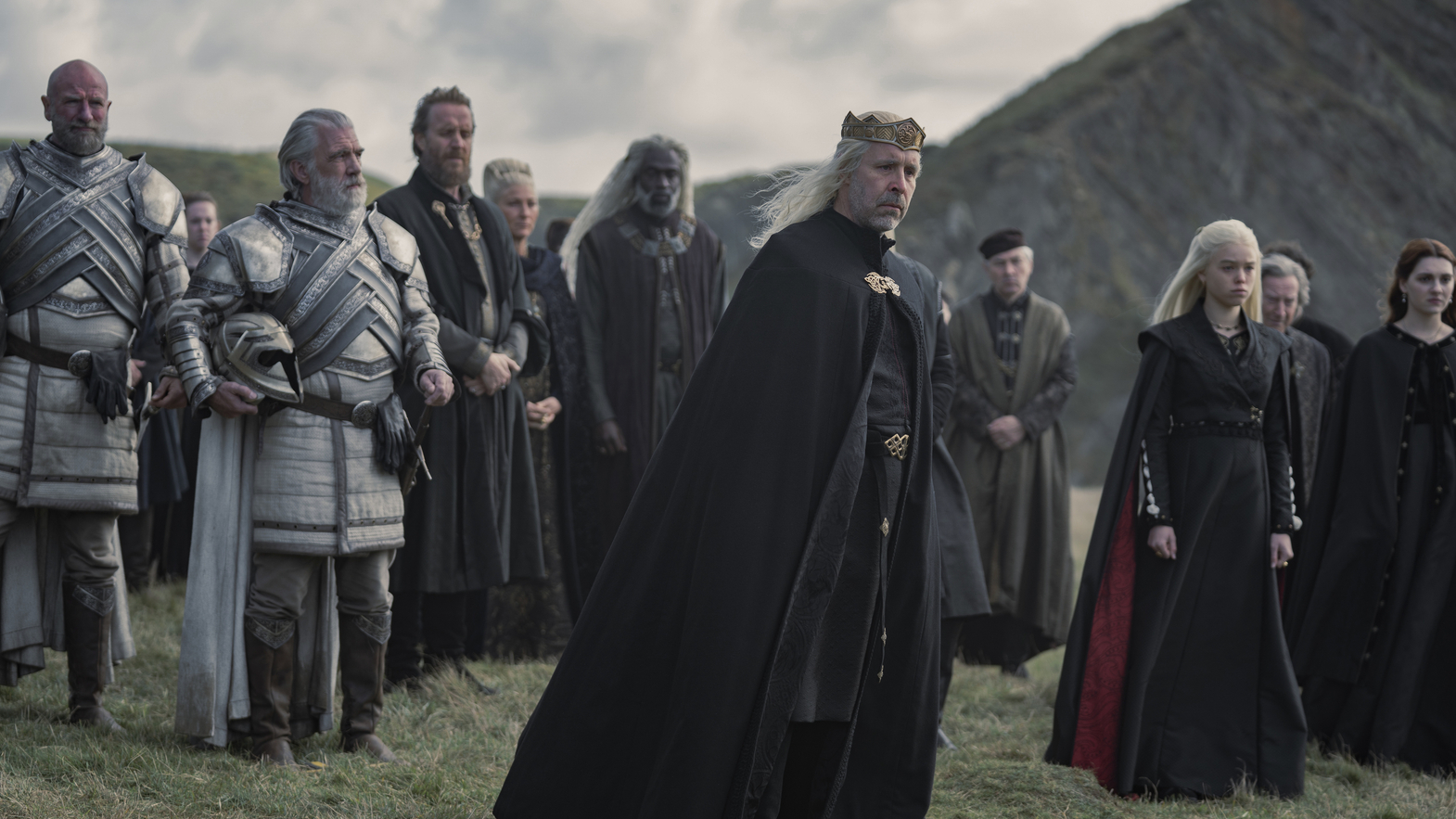 Apart from all the fatalities, this should result in a more constant cast. Those who survived the Season 1 conclusion are expected to return in Season 2, and additional characters will join as the universe develops.
House of the Dragon main cast
Matt Smith as Prince Daemon Targaryen
Olivia Cooke as Queen Alicent Hightower
Emma D'Arcy as Princess Rhaenyra Targaryen
Rhys Ifans as Otto Hightower
Eve Best as Princess Rhaenys Targaryen
Steve Toussaint as Lord Corlys Velaryon
Fabien Frankel as Ser Criston Cole
Sonoya Mizuno as Mysaria
Graham McTavish as Ser Harrold Westerling
Matthew Needham as Larys Strong
What is a civil war without the children of Targaryen and Velaryon? Here are the ones set to return from this brawling cousin-nephew-uncle mix:
Tom Glynn-Carney as Aegon Targaryen
Ewan Mitchell as Aemond Targaryen
Phia Saban as Helaena Targaryen
Harry Collett as Jacaerys Velaryon
Phoebe Campbell as Rhaena Targaryen
Bethany Antonia as Baela Targaryen
Where to watch House of the Dragon Season 2
House of the Dragon Season 1 is available to stream on HBO Max. Season 2 is expected to follow the same and release on HBO Max.
Despite being a student and an athlete, Sachin never lets himself be confined merely to sports or academics and rightly shows vivid interest in work behind the lenses thus, making him the right fit for being a content creator at Landscape Insight. He serves the website with various reports from the entertainment industries right from web series to movies. When not found writing, he enjoys listening to music and playing video games.
You can reach me at sachinkankaria5@gmail.com or through our website's contact page.