Fans of 1923 will be in for a delight. A second season of the Dutton saga has already been announced by Paramount+.
After a record-breaking first season that saw the program become one of the most viewed debuts on cable in the US in 2022, the prequel received the renewal news in February 2023.
Unlike to 1883, which, with the exception of the Bass Reeves offshoot, is a standalone tale, 1923's second-season renewal was announced earlier in February. It's hardly unexpected given that its premiere attracted 7.4 million people, making it the most viewed cable program in the US for 2022.
The first season's preproduction began in July 2022, and Episode 1 debuted on Paramount+ in December 2022—that's a speedy turnaround.
1923 Season 2 potential cast
1923's first season didn't end with everyone still alive.
Arthur Jr. was thrown over the rails into the sea, where he died from his injuries during a fight with Spencer and Alexandra the Earl of Sussex (Alex's ex-fiance).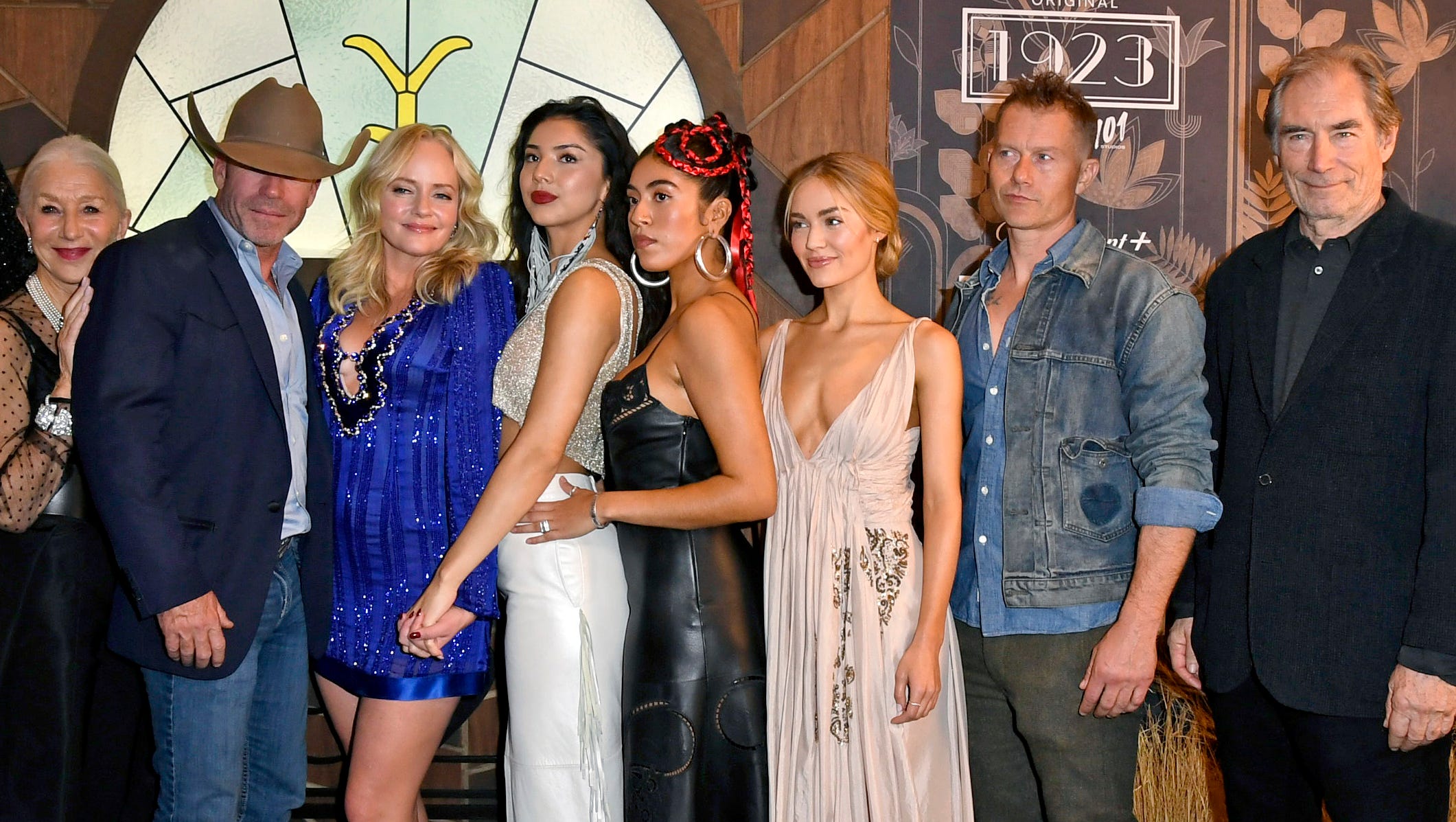 According to Spencer actor Brandon Sklenar, Arthur's death was unintentional: "The man was rushing at him with a rifle, so it was kind of a reflexive move,"
1923 is expected to bring back most of its cast for Season 2, including:
Helen Mirren as Cara Dutton
Harrison Ford as Jacob Dutton
Sebastian Roché as Father Renaud
Darren Mann as Jack Dutton
Michelle Randolph as Elizabeth Strafford
Aminah Nieves as Teonna Rainwater
Brandon Sklenar as Spencer Dutton
Robert Patrick as Sheriff William McDowell
Jerome Flynn as Banner Creighton
Timothy Dalton as Donald Whitfield
James Badge Dale, who played John Dutton Sr. and was slain in Episode 3, is one character who won't be making a comeback. Also absent from Season 2 will be Jennifer Ehle's Sister Mary, who was killed by Teonna in retaliation, nor Marley Shelton's Emma Dutton, who committed herself after James was killed.
1923 Season 2 plot
While the screenplay is still being written, anything is possible. Here's what we anticipate happening based on what that dramatic ending showed, but the fates might be altering right now.
Donald Whitfield completed the season by paying the property tax on the Yellowstone ranch. The Duttons' future is rather uncertain because he holds the farm's property in his hands. Unless they can scrounge together enough money to repay him in a year. The more urgent question is what means will they have to use to make it happen.
Following her miscarriage, Elizabeth is also likely to be experiencing significant emotional struggle, which should make her story arc for the upcoming season exceptionally touching but devastating.
The honeymoon is ended for newlyweds Spencer and Alexandra, and it's probable that the effects of his passing will follow them into season two.
According to Cara's letter, Spencer has issues that go beyond the royal family. Cara may be seen reading the letter she sent to Spencer in the season finale of the program. It states:
"Spencer, I fear everything your parents fought so hard to build is being ripped from us. You are its only hope; you are our only hope. You must hurry, Spencer. Or there will be nothing left to fight for."
The note is then folded and thrown in the snow before she walks home.
How to watch season 2 of 1923?
The first episode of 1923 Season 2 will probably air on the Paramount Network before going exclusively on the streaming service. 1923 Season 2 will be available to watch on Paramount+ when it is released.
Despite being a student and an athlete, Sachin never lets himself be confined merely to sports or academics and rightly shows vivid interest in work behind the lenses thus, making him the right fit for being a content creator at Landscape Insight. He serves the website with various reports from the entertainment industries right from web series to movies. When not found writing, he enjoys listening to music and playing video games.
You can reach me at sachinkankaria5@gmail.com or through our website's contact page.