Sean Kingston, the Jamaican-American singer, songwriter, and rapper, has left an indelible mark on the music industry with his catchy tunes and unique blend of reggae, pop, and hip-hop. From his breakout hit "Beautiful Girls" to collaborations with renowned artists, Kingston's journey has been filled with ups and downs, triumphs, and challenges.
In this article, we delve into the life and career of Sean Kingston, exploring his early beginnings, net worth, rise to stardom, notable achievements, and enduring influence.
Early Life and Musical Influences
Born Kisean Paul Anderson on February 3, 1990, in Miami, Florida, Sean Kingston inherited his musical talent from his Jamaican parents. Growing up in a culturally diverse neighborhood, Kingston was exposed to a wide range of music genres, including reggae, hip-hop, and R&B.
Influenced by iconic artists like Bob Marley, Buju Banton, and LL Cool J, he began developing his own musical style, fusing elements of his Jamaican roots with contemporary sounds.
Breakthrough Success with "Beautiful Girls"
In 2007, at the age of 17, Kingston burst onto the music scene with his chart-topping single "Beautiful Girls." The infectious track, featuring a sample from Ben E. King's classic "Stand by Me," showcased his distinct voice and catchy melodies.
It topped the charts in several countries, including the United States, Canada, and the United Kingdom, propelling Kingston to global fame and earning him critical acclaim.
Sean Kingston's Net Worth
According to Celebrity Net Worth, as of 2023, Sean Kingston's net worth is estimated to be $500,000. However, despite his past chart-topping success, Kingston has faced significant financial challenges.
Kingston's financial troubles were not a result of any questionable contracts or financial advisors but rather due to his extravagant spending habits, particularly on personalized jewelry. Reports suggest that he lost a substantial portion of his fortune due to unpaid jewelry bills, involving multiple lawsuits.
The first lawsuit was filed in 2014 by jeweler Avi Davidov, who claimed that Kingston owed him over $200,000 for custom-made jewelry. Davidov ultimately won the case. In a separate incident, Kingston was allegedly kidnapped by associates of Avianne Jewelers in 2015 for failing to pay in full for custom watches.
In 2016, Kingston faced another legal battle when jeweler Aqua Masters sued him for allegedly not paying a $300,000 jewelry bill, which included additional custom pieces. Again, the jeweler prevailed in this case.
Furthermore, in 2020, Complex reported that Kingston had an ongoing arrest warrant for grand theft related to a different jeweler who had sent unique items to Kingston's Florida residence without receiving payment.
These instances illustrate the financial challenges Kingston has faced, primarily due to his unpaid jewelry bills. Despite his previous success in the music industry, these issues have significantly impacted his net worth.
The Debut Album and Continued Success
Following the success of "Beautiful Girls," Sean Kingston released his self-titled debut album in 2007. The record featured a diverse range of songs that reflected his multicultural background and included collaborations with notable artists like Wyclef Jean and Juelz Santana. Hits such as "Take You There" and "Me Love" solidified his status as a rising star in the music industry.
Collaborations and Musical Evolution
As Kingston's career progressed, he expanded his repertoire by collaborating with a wide array of artists from different genres. Notable collaborations include "Fire Burning" with producer RedOne and "Letting Go (Dutty Love)" featuring Nicki Minaj.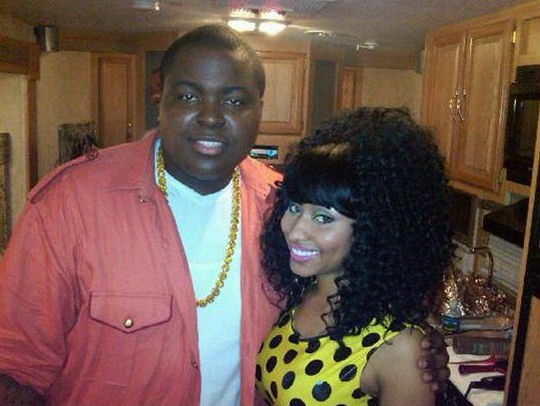 These ventures allowed Kingston to experiment with new sounds while maintaining his signature blend of reggae-infused pop.
Personal Challenges and Resilience
While enjoying success, Sean Kingston faced personal challenges and setbacks. In 2011, he was involved in a serious jet ski accident that left him hospitalized with injuries, including a broken jaw and water in his lungs.
This incident served as a turning point in his life, prompting him to reflect on his choices and prioritize his well-being. Kingston's resilience and determination to bounce back from adversity has been an inspiring aspect of his journey.
Enduring Influence and Future Prospects
Despite a hiatus in his musical output, Sean Kingston's impact on the music industry remains palpable. His unique fusion of reggae, pop, and hip-hop continues to inspire emerging artists, and his catchy melodies have left an indelible mark on popular culture. As he continues to evolve as an artist, fans eagerly anticipate Kingston's forthcoming projects, eager to witness the next chapter in his musical journey.
Despite being a student and an athlete, Sachin never lets himself be confined merely to sports or academics and rightly shows vivid interest in work behind the lenses thus, making him the right fit for being a content creator at Landscape Insight. He serves the website with various reports from the entertainment industries right from web series to movies. When not found writing, he enjoys listening to music and playing video games.
You can reach me at [email protected] or through our website's contact page.