Taylor Swift teases debut of new music video "Lavender Haze" on her Instagram.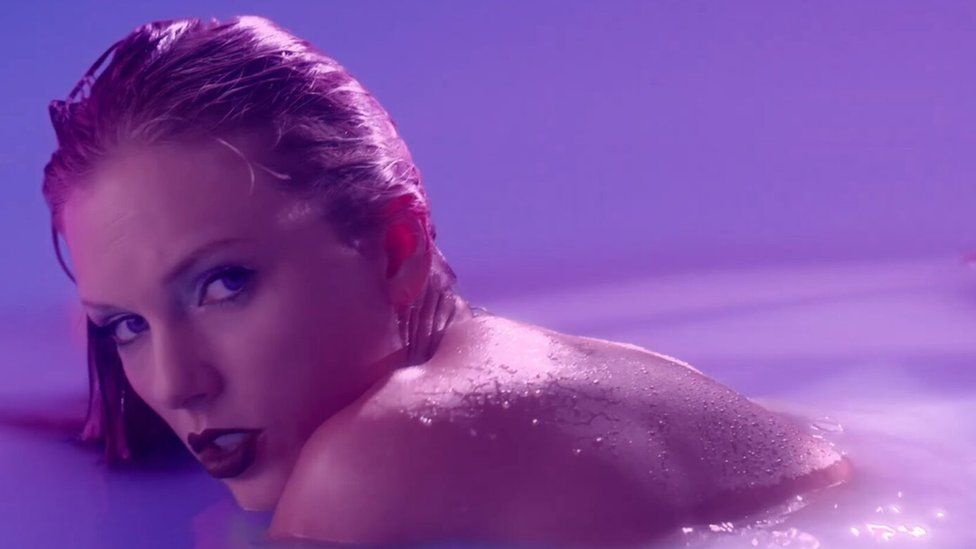 On Thursday, the singer teased the release of the music video for her most recent track by inviting her Instagram followers to "meet me at midnight." The song is playing in the background as a figure who appears to be Swift sits on a bed covered with an actual lavender haze.
The third music video from her 2022 "Midnights" album, which debuted after the ones for "Anti-Hero" and "Bejeweled," is for "Lavender Haze."
The Grammy winner's highly personal smash "Anti-Hero" has spent eight weeks at the top of the Billboard Hot 100 singles chart, surpassing the seven weeks that "Blank Space" occupied in 2014.
Swift previously admitted on Instagram that "Lavender Haze" was written about her boyfriend, actor Joe Alwyn, adding that they had had to avoid "strange" media allegations during the course of their six-year relationship.
In addition, Swift said, "This song is sort of about the act of ignoring that stuff to protect the actual stuff," saying that she was aware that the phrase "lavender haze" is used to denote "being in love."
In the 1950s, people frequently used this expression to describe being in love, she stated in an Instagram video.
She explained that being in the "lavender haze" means being enveloped in an intense love glow. And I found that to be incredibly lovely.
Swift continued, saying that she and many others in the social media era are familiar with what it's like to fall in love while receiving attention.
The original album cover for Swift's song Speak Now had her wearing a purple dress; hence, the colour purple may be a hint that the song was re-recorded.
Swift's last music video, Bejewelled, which featured the singer in an elevator pressing a purple-coloured button for the third floor in an apparent allusion to her third album, also featured the colour as one of its motifs.
Despite being a student and an athlete, Sachin never lets himself be confined merely to sports or academics and rightly shows vivid interest in work behind the lenses thus, making him the right fit for being a content creator at Landscape Insight. He serves the website with various reports from the entertainment industries right from web series to movies. When not found writing, he enjoys listening to music and playing video games.
You can reach me at sachinkankaria5@gmail.com or through our website's contact page.