The Gorgeous Nigerian model, Behati Prinsloo is expecting her third child with her husband Adam Levine. She shared some pictures on her Instagram story comparing her bump during the early stages and her belly now.
Behati and Adam already share two daughters Dusty, 6, and Gio, 4. The couple got married in 2014 at Flora Farms in Los Cabos, Mexico.
The couple seemed to be in a bad patch in September as the Instagram model Sumner Stroh created the since-deleted TikTok video, claiming that she and Adam Levine had an affair. She also shared a few of their messages as proof.
Levine's reaction
Levine answered the post via his Instagram stories admitting that he somewhere "crossed the line" while interacting with women online.
"A lot is being said about me right now and I want to clear the air. I used poor judgment in speaking with anyone other than my wife in ANY kind of flirtatious manner," Levine wrote in a message to his followers at the time.
"I did not have an affair, nevertheless, I crossed the line during a regrettable period in my life. In certain instances it became inappropriate; I have addressed that and taken proactive steps to remedy this with my family," he furthered.
"To be this naive and stupid enough to risk the only thing that truly matters to me was the greatest mistake I could ever make," he wrote. "I will never make it again. I take full responsibility. We will get through it. And we will get through it together."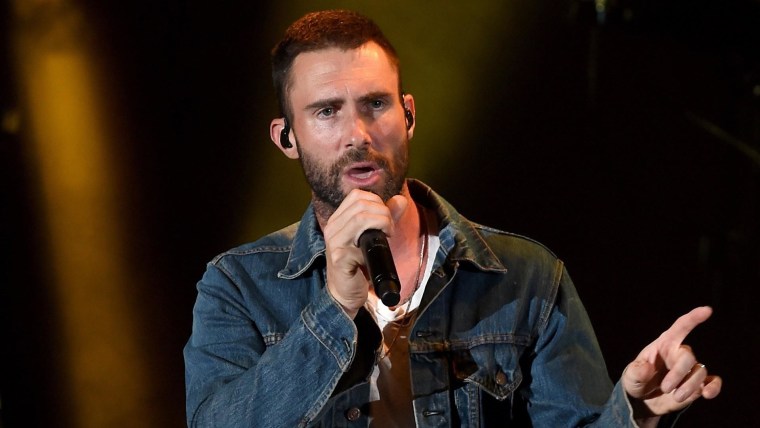 Behati's response
Since Behati hasn't addressed the issue and gone ahead and shared the pictures of her baby bump, it seems like the couple is managing to 'get through it together' as Adam said.
She further updated her bump pictures on December 28, 2022. The couple welcomed their third child on 28 January 2023. As things look good, hoping the couple sort out their differences and find happiness whichever way they decide to head.
Ishvary is a high school student who is very passionate about writing. She has been writing since she was a teenager, and she is currently assessing her level of writing ability. She enjoys spending time reading books and poems and is a passionate reader and music lover. You can reach Ishvary at –poetrydrugged.107@gmail.com or on Our website Contact Us Page.