FUBAR, a new original series from Netflix, will mark Arnold Schwarzenegger's television debut and be the action icon's first-ever tv series. If you're excited to see this new show, we must inform you of everything there is to know about it, including the premiere date, plot summary, and more!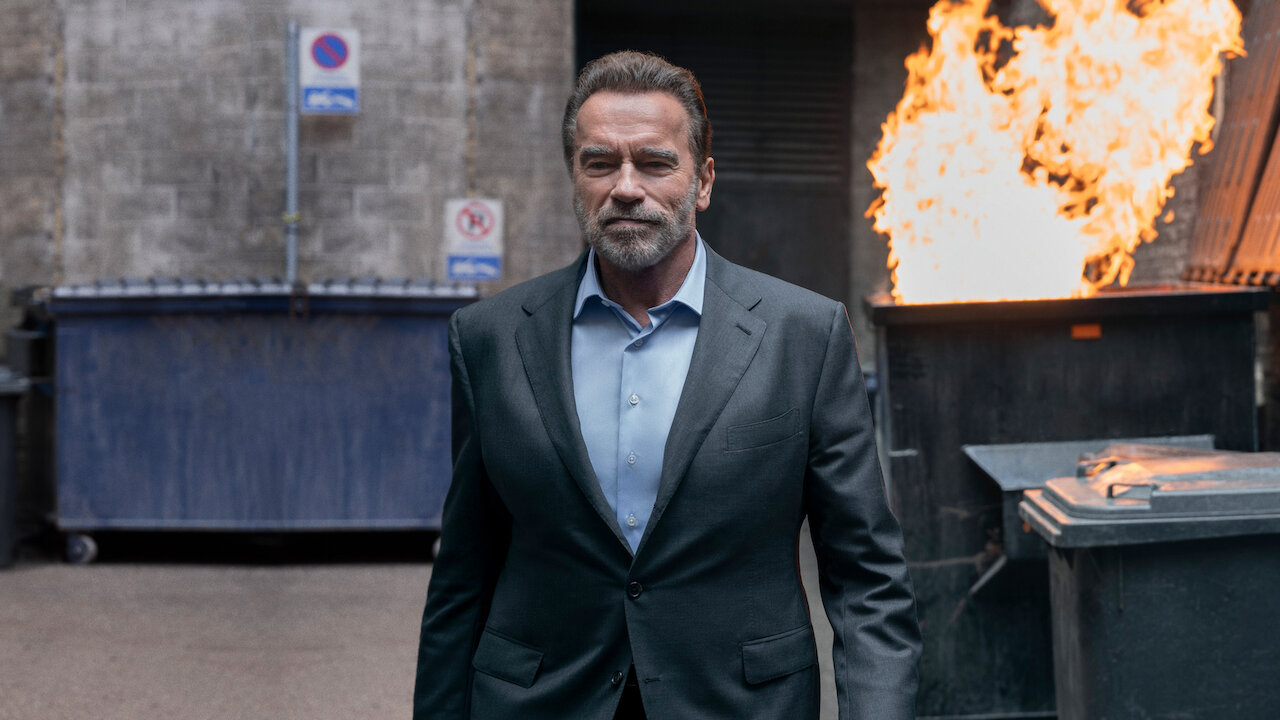 What Is FUBAR All About?
FUBAR originated as a military acronym standing for either "Fucked Up Beyond All Repair" or "Fucked Up Beyond All Recognition"—Schwarzenegger has used both while describing the series.
Nick Santora conceptualized the project, which was initially announced in 2020 and developed by Skydance Television (Santora served as writer and producer on the hit show Scorpion, and also developed Reacher for Amazon, a show based on the popular Jack Reacher book series from Lee Child). Schwarzenegger has previously collaborated with Skydance to produce Terminator: Genisys and Terminator: Dark Fate.
In the series, Schwarzenegger plays a CIA operative whose retirement plans are jeopardized by having to take on a new task that is far too personal for him and his family. It is is undoubtedly one of the most eagerly awaited new action series of the year, with a promising cast and creative team accompanying Arnold on his latest journey.
Fubar Synopsis
Here's the official synopsis via Netflix Media Center:
"A CIA Operative on the verge of retirement discovers a family secret. Forced to go back into the field for one last job, the series tackles universal family dynamics set against a global backdrop of spies, action and humor."
Is There A Trailer For FUBAR Yet?
On February 27, 2023, Netflix published the first teaser trailer for FUBAR, and it is unquestionably a teaser in every sense of the term. The first look of FUBAR is less than thirty seconds long and features several aspects that scream Arnold Schwarzenegger.
Smoking Stogie cigars, starting fires, and shooting firearms. The first teaser for FUBAR features all of these images before reiterating Arnold Schwarzenegger's catchphrase, "I'll be back," which was first used in The Terminator (1984). The teaser ends with a quick comic dialogue between Luke Brunner, played by Arnold Schwarzenegger, and his buddy Roo (Fortune Feimster).
Watch the teaser trailer here:
FUBAR Cast: All We Know About
Schwarzenegger's prior performances in movies like Conan the Barbarian, The Terminator series, Commando, The Running Man, Predator, Total Recall, The Expendables movie series, etc. may be what you remember him for.
Here's the entire cast list below:
Arnold Schwarzenegger as Luke Brunner, CIA operative
Monica Barbaro as Emma Brunner, CIA operative and Luke's daughter
Milan Carter as Barry Putt
Fortune Feimster as Roo Russell
Travis Van Winkle as Aldon Reece
Aparna Brielle as Tina Mukerji
Jay Baruchel as Carter Perlmutter
Gabriel Luna
Fabiana Udenio
Barbara Eve Harris
Andy Buckley
FUBAR Release Date
FUBAR debuts exclusively on Netflix on Thursday, May 25, 2023, and with it, Arnold Schwarzenegger will return to the screen once again. Keeping with its binge-watching heritage, Netflix is anticipated to release all eight episodes of FUBAR's first season on the same day, making the entire series accessible beginning on May 25.
Despite being a student and an athlete, Sachin never lets himself be confined merely to sports or academics and rightly shows vivid interest in work behind the lenses thus, making him the right fit for being a content creator at Landscape Insight. He serves the website with various reports from the entertainment industries right from web series to movies. When not found writing, he enjoys listening to music and playing video games.
You can reach me at sachinkankaria5@gmail.com or through our website's contact page.