Ruben Studdard, the velvety-voiced R&B artist, captured the hearts of millions and rose to stardom as the winner of the second season of American Idol. Since then, he has become an enduring figure in the music industry, known for his soulful performances and captivating presence.
In this article, we delve into the remarkable journey of Ruben Studdard, exploring his early life, net worth, rise to fame, musical achievements, and lasting impact.
Early Life and Musical Inspiration
Ruben Studdard was born on September 12, 1978, in Frankfurt, Germany, but was raised in Birmingham, Alabama. From a young age, he displayed a remarkable talent for singing, drawing inspiration from renowned artists like Luther Vandross, Teddy Pendergrass, and Marvin Gaye.
Blessed with a rich and resonant voice, Studdard honed his skills through church choirs and local performances, captivating audiences with his unique vocal style.
Rise to Stardom: American Idol Victory
In 2003, Ruben Studdard's life took an extraordinary turn when he auditioned for the reality TV show American Idol. His powerful voice, warm stage presence, and charming personality resonated with viewers and judges alike.
Week after week, Studdard delivered captivating performances, earning him the nickname "Velvet Teddy Bear" for his smooth and soulful renditions. With his signature song, "Flying Without Wings," Ruben Studdard triumphed as the winner of the second season, securing his place in the hearts of millions.
Ruben Studdard's Net Worth
Ruben Studdard's net worth is estimated to be $3 million as of 2023. Following his American Idol win, Ruben Studdard released a series of successful albums, including his debut "Soulful," which sold over 1.8 million copies in the United States alone.
Studdard's subsequent releases, such as "I Need an Angel" and "The Return," further solidified his commercial success. With album sales, digital downloads, and streaming revenue, Studdard has earned a substantial income from his music catalog.
Additionally, Ruben Studdard has embarked on numerous concert tours and live performances, captivating audiences with his powerful vocals and engaging stage presence. Concert revenue, including ticket sales, merchandise, and sponsorships, has played a significant role in contributing to his overall net worth.
In addition to his musical and television endeavors, Ruben Studdard has pursued entrepreneurial ventures that have contributed to his net worth. He has invested in business ventures and real estate, diversifying his income streams and building a solid financial foundation.
Musical Achievements and Discography
Following his American Idol victory, Ruben Studdard quickly established himself as a formidable force in the music industry. His debut album, "Soulful," released in 2003, became an instant sensation, topping the charts and earning him a Grammy nomination for Best Male R&B Vocal Performance.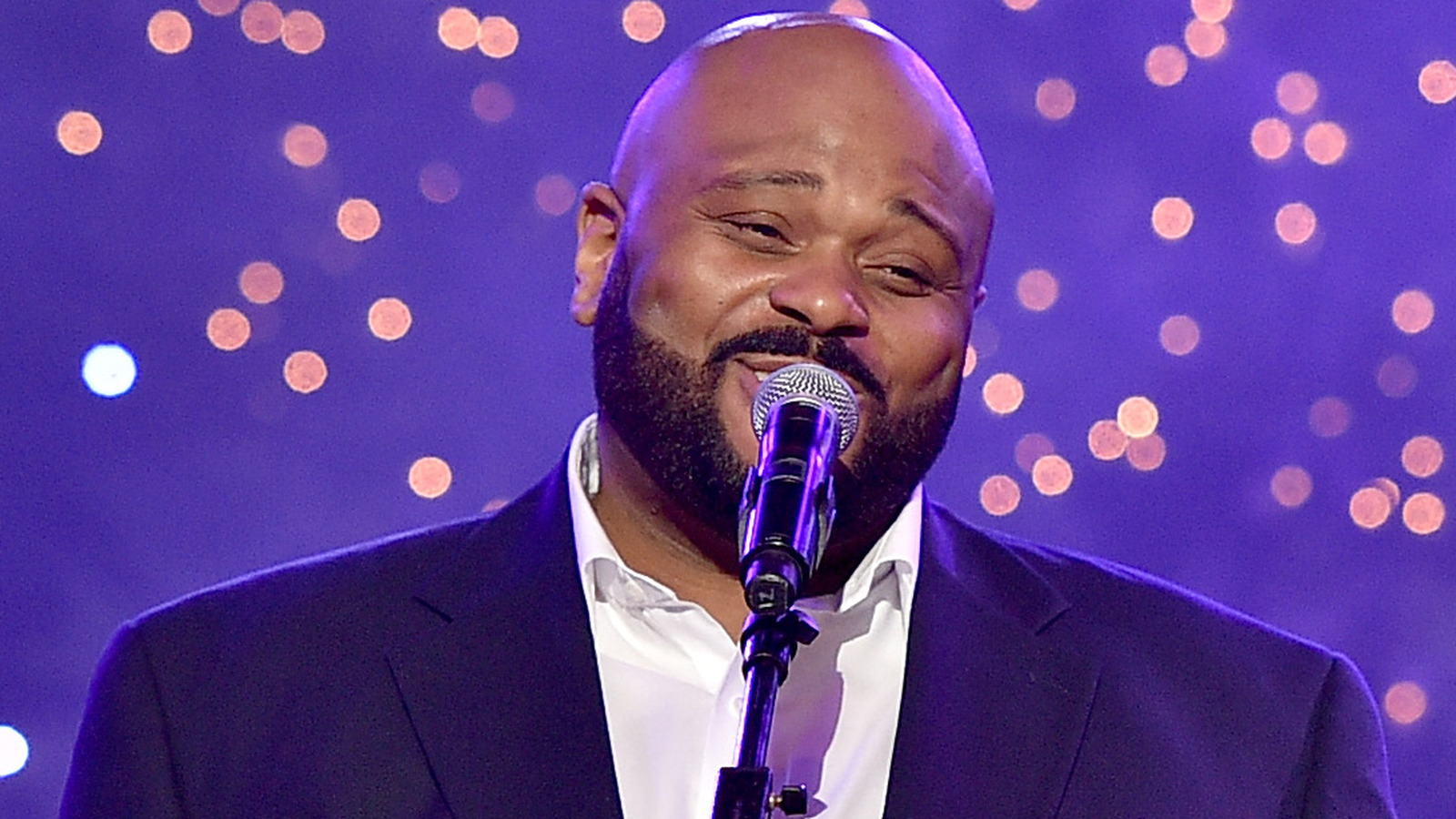 Studdard's impact extended beyond his solo career. He collaborated with esteemed artists like Lionel Richie, Patti LaBelle, and Lalah Hathaway, leaving an indelible mark on the music landscape. Furthermore, his stage presence and charisma shone through in successful Broadway performances, such as "Ain't Misbehavin'" and "The Color Purple," solidifying his reputation as a multifaceted entertainer.
Philanthropic Endeavors and Personal Growth
Beyond his musical accomplishments, Ruben Studdard has been actively involved in various philanthropic endeavors. He has lent his support to charitable causes, including the American Red Cross and the Boys & Girls Clubs of America. Studdard's commitment to giving back to his community has made a positive impact on the lives of many, inspiring others to use their platform for good.
Throughout his career, Ruben Studdard has embraced personal growth and transformation. His participation in weight-loss programs, such as "The Biggest Loser," exemplified his determination to prioritize his health and well-being. Studdard's journey resonated with fans, who admired his resilience and authenticity, and he continues to inspire others by sharing his experiences and promoting self-acceptance.
Legacy and Ongoing Influence
Ruben Studdard's legacy extends far beyond his American Idol victory. His velvety voice, genuine charisma, and unwavering dedication to his craft have left an indelible impact on the music industry.
Through his soulful performances and heartfelt lyrics, Studdard has touched the lives of countless fans worldwide, reminding us of the power of music to uplift, inspire, and unite.
Conclusion
Ruben Studdard's net worth is a testament to his multifaceted talents, entrepreneurial ventures, and strategic financial decisions. From his American Idol triumph to his successful music career, television appearances, and business investments, Studdard has cultivated a diverse portfolio of income streams.
While his financial success is undoubtedly impressive, Studdard's commitment to philanthropy and his positive influence on the music industry continues to be his enduring legacy.
Despite being a student and an athlete, Sachin never lets himself be confined merely to sports or academics and rightly shows vivid interest in work behind the lenses thus, making him the right fit for being a content creator at Landscape Insight. He serves the website with various reports from the entertainment industries right from web series to movies. When not found writing, he enjoys listening to music and playing video games.
You can reach me at sachinkankaria5@gmail.com or through our website's contact page.