A look into the remarkable effects of Ozempic on facial appearance
Ozempic is a prescription medicine used to treat type 2 diabetes. The substance is a once-weekly injection used as a supplement in conjunction with a balanced diet and exercise. One of Ozempic's adverse effects is weight reduction, which can be a pleasant advantage for many persons with type 2 diabetes who are having trouble maintaining weight maintenance. In this post, we will look at both the initial and subsequent effects of Ozempic on the face.
What Is Ozempic?
Ozempic is the brand name for the medication semaglutide. Semaglutide is a GLP-1 (glucagon-like peptide-1) receptor agonist. GLP-1 is a hormone that regulates blood sugar levels in the body by enhancing insulin synthesis and lowering glucagon production. Ozempic works by stimulating the activity of GLP-1 in the body, which aids in the reduction of blood sugar levels.
Ozempic is often used in conjunction with a healthy diet and exercise to help persons with type 2 diabetes maintain their blood sugar levels. It is typically administered once per week and can be taken at any time of day, with or without meals.
Before Taking Ozempic
Before taking Ozempic, it is important to speak with your doctor about any medical conditions you may have, as well as any medications you are currently taking. Your doctor will need to know if you have any allergies, liver or kidney disease, or a history of pancreatitis. They may also need to adjust your dosage of Ozempic if you are taking certain medications, such as antibiotics or steroids.
It is also important to understand the potential side effects of Ozempic. Some people may experience nausea, vomiting, diarrhea, or constipation when they first start taking Ozempic. These side effects may improve over time as your body adjusts to the medication.
Before And After Effects On The Face
One of the potential benefits of Ozempic is weight loss. Some people may notice a reduction in their facial fat as they lose weight while taking Ozempic. This can result in a more defined and sculpted appearance to the face.
Before starting Ozempic, it is important to take a baseline photo of your face. This will help you track any changes that occur while taking the medication. You can compare the before and after photos to see if there have been any changes in your facial appearance.
After Taking Ozempic
If you experience any changes in your facial appearance while taking Ozempic, it is important to speak with your doctor. They can help you determine if the changes are related to the medication or if they are due to other factors.
It is also important to remember that weight loss and changes in facial appearance are not the only benefits of Ozempic. The medication can also help to lower blood sugar levels, reduce the risk of cardiovascular disease, and improve overall health and well-being.
Tips For Taking Ozempic
If you are prescribed Ozempic, there are some tips you can follow to help ensure that you are getting the most benefit from the medication.
To begin, make sure you take the prescription as directed by your doctor. Ozempic is normally taken once a week, so setting a reminder on your calendar or phone might help you remember.
Second, while taking Ozempic, it is critical to maintain a good diet and exercise program. The medicine can aid in weight loss, but it is not a replacement for a healthy lifestyle.
Lastly, maintain track of having good blood sugar levels as well as report any changes to your doctor. They can assist you in adjusting your dose or treatment plan as required.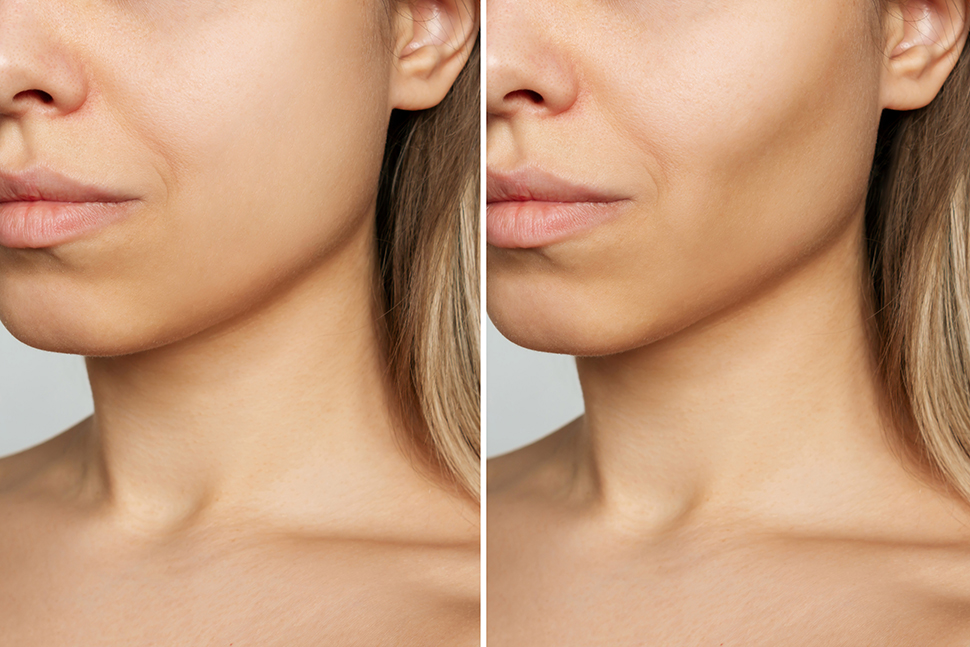 Summary
Ozempic (semaglutide) is a medication used for the treatment of type 2 diabetes that has been demonstrated to be beneficial in aiding weight reduction. Yet, there is no documented link between taking Ozempic as well as changes in facial appearance. If you have any questions or concerns about using Ozempic or any other drug, you should speak with your doctor.
Prateeksha Mukhopadhyay is a passionate writer known for her captivating and thought-provoking works. Currently, she is working as a content writer at Landscape Insight. In addition to her writing, Prateeksha is a student currently acquiring her BTech degree and an active member of the literary community, participating in readings, writing poetry, and other events.
Whether she's crafting compelling blog posts, engaging articles, or dynamic social media content, Prateeksha always brings her best to the table, delivering content that informs, inspires, and engages.
You can reach Prateeksha at  prateekshamukhopadhyay17@gmail.com or on our website contact us page.