The highly anticipated Western Conference Finals between the Denver Nuggets and the Los Angeles Lakers is set to tip off tonight, but there are concerns surrounding the availability of the Nuggets' star point guard, Jamal Murray. Murray, who has been a key contributor for Denver throughout the playoffs, has been listed as questionable for Game 1 due to a non-COVID illness.
This follows his previous designation as questionable in Game 6 of the Western Conference Semifinals. The uncertainty surrounding Murray's health adds a significant storyline to this crucial matchup.
Jamal Murray's Questionable Status
Jamal Murray's status for Game 1 of the Western Conference Finals remains uncertain due to a non-COVID illness. Despite appearing in each of Denver's first 11 playoff games, Murray's recent illness has cast doubt on his availability.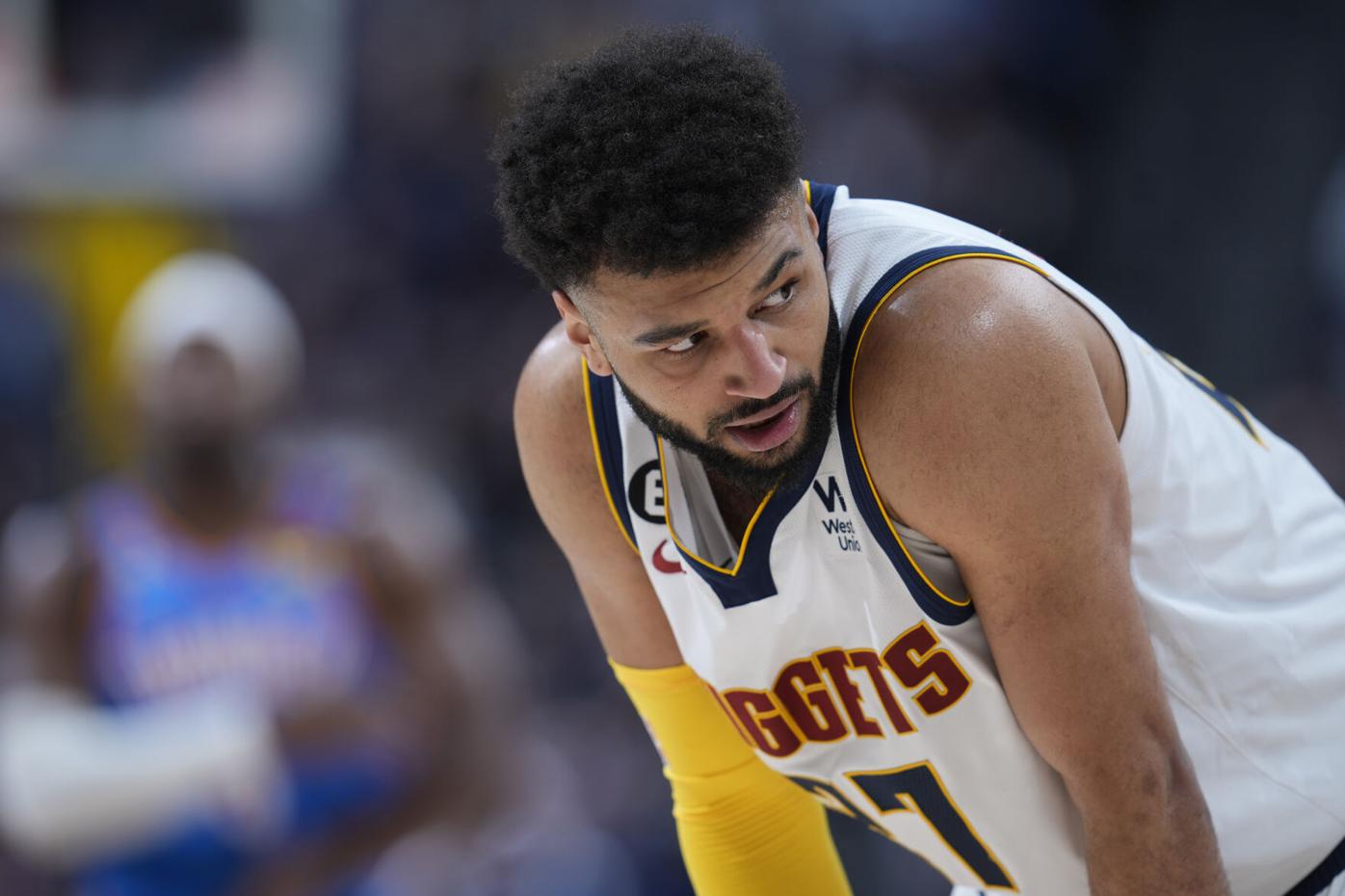 The talented point guard scored an impressive 26 points in 35 minutes during Game 6 of the Western Conference Semifinals, displaying his resilience and determination. Nuggets head coach Michael Malone expressed confidence in Murray's commitment, stating that he expects him to give his all if he takes the court.
Lakers' Injury Concerns
While the focus is on Murray's health, the Lakers are also dealing with injury concerns of their own. Anthony Davis, the team's dominant center, has been listed as probable to play with a right foot stress injury. Meanwhile, LeBron James, the Lakers' superstar small forward, is also listed as probable due to a sore right foot.
These potential limitations for both Davis and James could have an impact on the Lakers' performance and create an opportunity for the Nuggets to exploit.
Mo Bamba's Absence
As the Lakers evaluate their injury situation, they will be without the services of Mo Bamba, a reserve player known for his defensive prowess. Bamba, who has been dealing with a sore left ankle, will not be available for Game 1.
However, Bamba has expressed optimism about his potential return during the Western Conference Finals, even though he has not been a consistent part of the Lakers' rotation. His health progress will be closely monitored throughout the series.
The Outlook
The uncertainty surrounding Jamal Murray's availability adds an intriguing twist to the Western Conference Finals. The Nuggets will be hoping for their star point guard to recover quickly and make a significant impact on the series.
Meanwhile, the Lakers must manage their own injury concerns, especially with the potential limitations on Anthony Davis and LeBron James. Both teams will be closely monitoring the health of their key players as the series progresses, making adjustments and game-time decisions to maximize their chances of success.
Lakers vs. Nuggets schedule
Here is the complete schedule for the Western Conference Finals series between Los Angeles and Denver:
| | | | |
| --- | --- | --- | --- |
| Date | Game | Time (ET)/Result | TV channel |
| May 16 | Game 1 | 8:30 p.m. at Nuggets | ESPN |
| May 18 | Game 2 | 8:30 p.m. at Nuggets | ESPN |
| May 20 | Game 3 | 8:30 p.m. at Lakers | ABC |
| May 22 | Game 4 | 8:30 p.m. at Lakers | ESPN |
| May 24 | Game 5* | 8:30 p.m. at Nuggets | ESPN |
| May 26 | Game 6* | 8:30 p.m. at Lakers | ESPN |
| May 28 | Game 7* | 8:30 p.m. at Nuggets | ESPN |
*If necessary
Where To Watch The Lakers vs. Nuggets Game?
ESPN TV  (U.S.)
TSN 1/4, TV channel (CA)
Sling TV for live stream coverage.
Game 1 of the Western Conference Finals between the Lakers and Nuggets will be televised in the United States on ESPN. The game will be broadcast on TSN 1 and 4 in Canada.
Sling TV is another option for US viewers to watch the game online.
Conclusion
As the Western Conference Finals commence, the focus shifts to the health of Jamal Murray and the impact his potential absence could have on the Denver Nuggets. With Anthony Davis and LeBron James also dealing with injuries for the Los Angeles Lakers, the series promises to be filled with intrigue and storylines.
Fans and analysts alike eagerly await updates on the players' conditions as the battle for a spot in the NBA Finals unfolds.
Despite being a student and an athlete, Sachin never lets himself be confined merely to sports or academics and rightly shows vivid interest in work behind the lenses thus, making him the right fit for being a content creator at Landscape Insight. He serves the website with various reports from the entertainment industries right from web series to movies. When not found writing, he enjoys listening to music and playing video games.
You can reach me at sachinkankaria5@gmail.com or through our website's contact page.