Melanie Lynskey and Jason Ritter are Hollywood couple goals.
Melanie Lynskey is a New Zealand-born actress who made her debut in the 1994 film "Heavenly Creatures." Since then, she has become known for her roles in films such as "Ever After: A Cinderella Story" (1998) and "Up in the Air" (2009), as well as her role as Rose on the hit TV show "Two and a Half Men." Lynskey's versatility and ability to bring depth to her characters have earned her critical acclaim and a devoted fanbase.
While collaborating on the 2013 dramedy The Big Ask, the pair got to know one another. They soon began dating and went on to appear in two more films together, including the 2014 rom-com Paris Will Never Exist and The Intervention from 2016.
After welcoming a daughter in 2018, Lynskey and Ritter got married in a small ceremony on their front porch in 2020.
The duo frequently compliments one another on social media and is very supportive of one another's various performing professions. Lynskey played the lead role in Yellowjackets on Showtime in 2021. She received an Emmy nomination for the part, which Ritter announced on Twitter.
When Melanie collected the Critics' Choice Award for best actress in a drama for her performance in Yellowjackets in 2022, she gushed about her husband Jason, calling him not only her "biggest support" but also the "love of her life."
In a birthday tribute to Jason on Instagram, Melanie added: "Even mean people are treated with such kindness by you. You truly are the best person ever. I love you with all my heart."
Melanie Lynskey Was Married To Jimmi Simpson Initially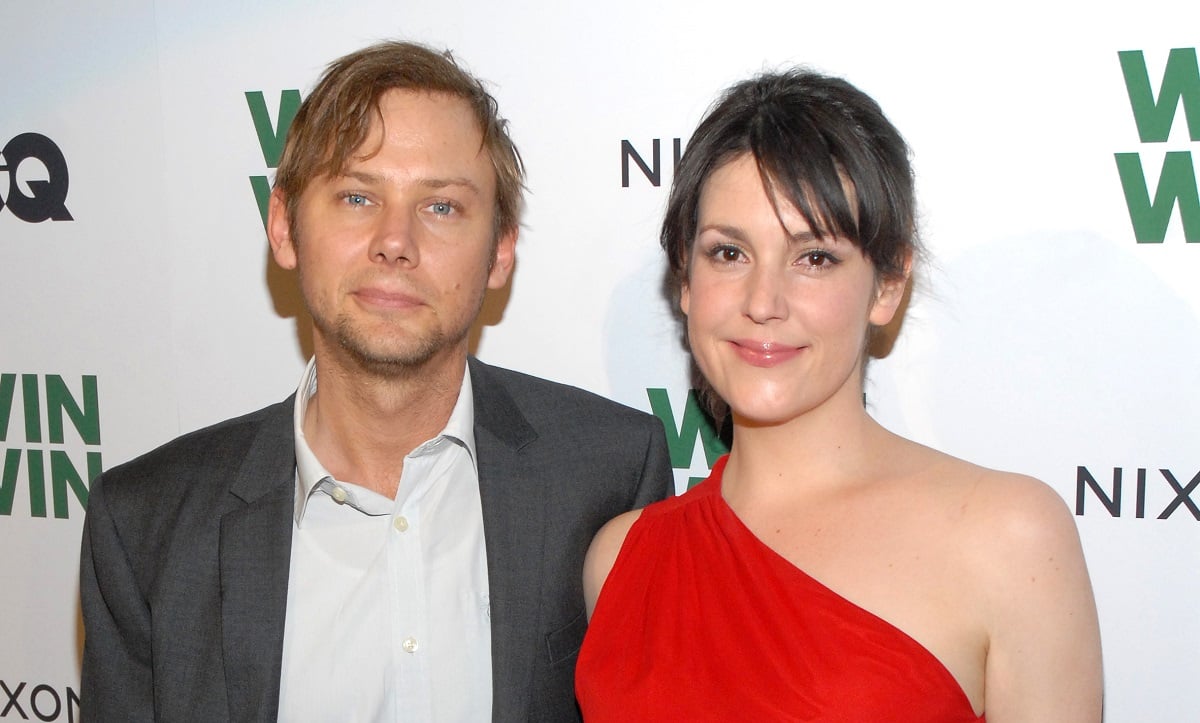 The It's Always Sunny in Philadelphia actor Jimmi Simpson and Melanie originally became acquainted while working together on the Stephen King miniseries Red Rose in 2001. Melanie and Jimmi were wed from 2007 to 2012, at which point Melanie filed for divorce, citing irreconcilable differences. The couple divorced legally in 2014.
On Twitter, she had previously used the phrase "when I was married to the wonderful Jimmi Simpson…"
His divorce with Melanie was "as amicable as a divorce could be," he previously told The Observer.
Despite being a student and an athlete, Sachin never lets himself be confined merely to sports or academics and rightly shows vivid interest in work behind the lenses thus, making him the right fit for being a content creator at Landscape Insight. He serves the website with various reports from the entertainment industries right from web series to movies. When not found writing, he enjoys listening to music and playing video games.
You can reach me at sachinkankaria5@gmail.com or through our website's contact page.