Unstable, a new comedy series, will debut on Netflix, and we've put together a guide with all the pertinent details for you to read.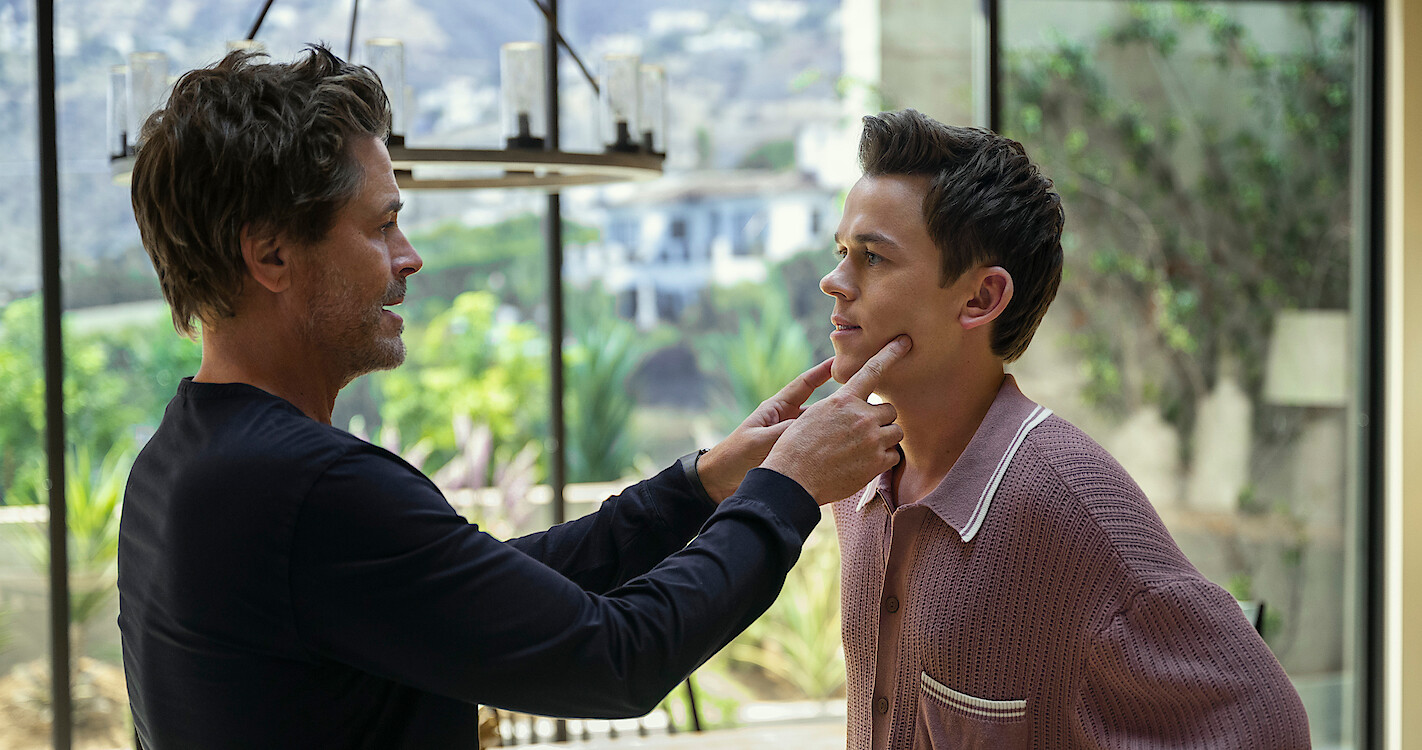 In the new sitcom Unstable, Rob Lowe is dealing with yet another existential dilemma while speaking rapidly in his recognizable, sharp drawl. Lowe and John Owen Lowe, who plays his real-life son in the new Netflix original series, are trying to make light of their incredibly difficult father-son relationship.
While they portray Elliot and Jackson Dragon, reality and fiction are blurred, yet their tumultuous on-screen relationship significantly differs from their real-life connection. Here is all the information you need to know about Unstable, including the premiere date, trailer, storyline, cast, and more. Lowe will be making his eagerly awaited comedic comeback in the new sitcom for the streamer.
When and where is the release of Unstable?
Unstable will premiere on Netflix on March 30, 2023. In April 2022, Netflix made the initial announcement that it has approved a scripted comedy series written by Rob Lowe, his son John Owen Lowe, and Victor Fresco.
It was influenced by Rob and John's online friendship. On social media, John is well known for making fun of his father's Instagram images that frequently go viral. There will be eight episodes in Season 1.
Unstable season 1 cast
Just Rob Lowe and John Owen Lowe were revealed to star in the comedy series when it was given the go-ahead. They will portray the primary characters of the program and are father and son.
You might remember some of the seven new cast members that Netflix revealed back in June 2022.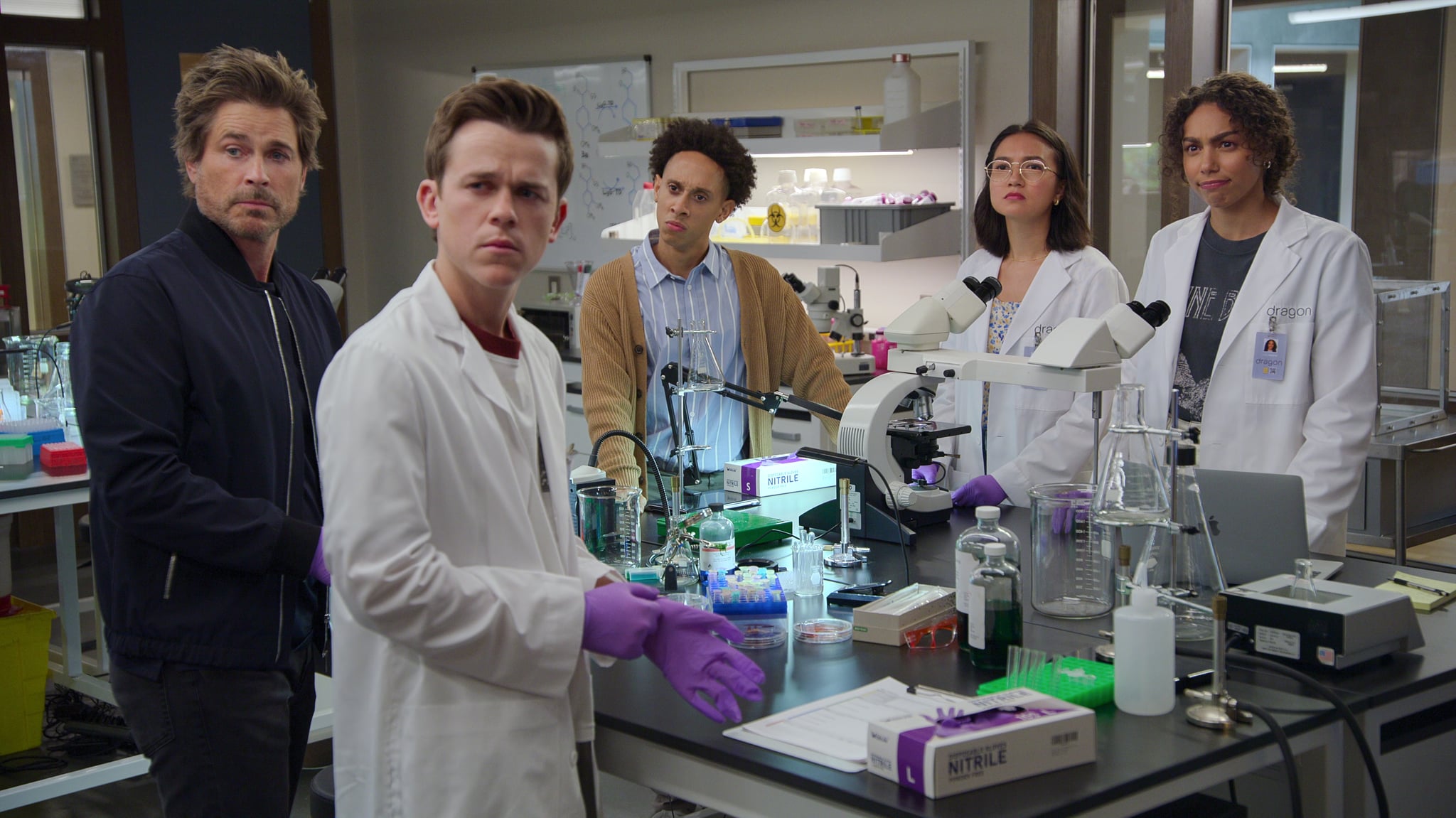 The cast is listed below, taken from the Netflix press release:
Rob Lowe as Ellis Dragon – The CEO of a successful biotech company.
John Owen Lowe as Jackson Dragon – A socially challenged young man who goes to work for his father, Ellis.
Sian Clifford as Anna Bennet – The CFO of Ellis's company. She's strong, opinionated, and very loyal to her boss, Ellis.
Rachel Marsh as Luna Castillo – A shy and awkward biotech engineer who enjoys working with her friend and research partner, Ruby.
Emma Ferreira as Ruby Rosario – An outgoing and friendly biotech genius.
Aaron Branch as Malcolm Drummond – Malcolm is a longtime friend of Jackson and the project manager for the game-changing venture the biotech company has been working on.
Fred Armisen as Leslie – Leslie is Ellis's board-appointed therapist.
Tom Allen as TJ and JT Parr as Chaz – They are not very bright brothers and Ellis's enemies. TJ and Chaz only got their board positions because their wealthy father helped fund Ellis's company.
Does Unstable Have a Trailer?
Unstable now has a trailer after months of advertising and teasing. The trailer shows Rob Lowe in a difficulty, along with his son John Owen Lowe. Lowe is reminiscent of his legendary performance as the vivacious and germ-phobic Chris Traeger from Parks and Recreation when he plays biotech engineer Ellis Dragon. 
The teaser foreshadows the utter pandemonium to come with its wild sporadic behavior at work and one moment that even shows him naked in his workplace. Ellis' coworkers and assistants struggle to keep the business afloat as he gradually deteriorates, and they get desperate enough to call his son. 
Jackson, played by John Owen Lowe, the father's estranged son, walks into the trailer and is left to pick up the pieces of his father's disorganized brain.
If the trailer isn't enough to quench your thirst for Unstable, there is also a teaser trailer that shows Rob and John Lowe discussing the process of portraying father and son on-screen.
Both Lowes describe how they managed their personal and professional connection as the clip provides first looks at the upcoming Netflix comedy series and explains what the show will be about.
What is Unstable season 1 about?
Unstable is about Ellis Dragon (Rob Lowe), a successful biotech engineer and businessman on the verge of failure. He is opulent to a fault, but as he embarks on a rocky path to self-discovery, which leaves his team in a state of shock, he starts to crash and burn. The office, at their wits' end, enlists Jackson (John Lowe), the quiet son of Ellis, to clear the debris.
The official synopsis for the series reads:
"Rob Lowe's Ellis Dragon is a universally admired, eccentric, narcissist-adjacent biotech entrepreneur working to make the world a better place. He's also in emotional free-fall. His son Jackson Dragon (John Owen Lowe) is… none of those things. So the question is: Can Jackson save Ellis and his company and salvage their estranged relationship while also doing what may actually be impossible: escaping the shadow of his larger-than-life father?"
Stay tuned to Netflix Life for more news and coverage on Unstable!
Despite being a student and an athlete, Sachin never lets himself be confined merely to sports or academics and rightly shows vivid interest in work behind the lenses thus, making him the right fit for being a content creator at Landscape Insight. He serves the website with various reports from the entertainment industries right from web series to movies. When not found writing, he enjoys listening to music and playing video games.
You can reach me at sachinkankaria5@gmail.com or through our website's contact page.