As Power Book II: Ghost quickly enters its third season, a lot is changing. Power Book II: Ghost's third season premieres on Friday, March 17, 2023. A spinoff of the popular Power franchise, the Michael Rainey Jr.-led drama debuted in September of 2020 on Starz and instantly became a fan favorite.
In a statement announcing the renewal back in December 2022, Jeffrey Hirsch, president, and CEO of Starz stated that there was little doubt that the program will be renewed for another season.
"The continued success and cultural resonance of the Power universe is unprecedented, and fans are clearly still hungry for more Power Book II: Ghost," he said (via Deadline).
"We're excited for the third season of the star-studded series to get into production early next year just ahead of the debut of Power Book IV: Force, the fourth installment in the rapidly expanding franchise."
What is Power Book II: Ghost all about?
Power Book II: Ghost is a spin-off series from the popular crime drama Power, created by Courtney A. Kemp. The series premiered in September 2020, and it follows the events that take place immediately after the conclusion of Power.
The series centers around Tariq St. Patrick, the son of the main character from the original series, James "Ghost" St. Patrick. Tariq is faced with the challenge of balancing his life as a college student with his involvement in his family's drug empire.
After his father's death, Tariq finds himself under the scrutiny of the law, and he must navigate the criminal underworld in order to clear his family's name and protect his mother and sister.
Power Book II: Ghost season three trailer:
Power Book II: Ghost season 3 release date and where to watch?
Power Book II: Ghost season 3 will release on Starz in the US and on Lionsgate+ through Amazon Prime Video in the UK on Friday 17th March, while seasons 1 and 2 are available to stream in full.
Filming finished in August 2022. Stars Gianni Paolo and Michael Rainey Jr made the announcement on The Crew Has It podcast, which they jointly host.
"We wrapped; we're done filming," Paolo revealed.
"Yeah, we just got done filming season three that y'all have been asking for," Rainey Jr chimed in. "So we can finally give you… not a date, because we don't know yet, but now that we're finished, that's all we can tell you. Everything else is in the works."
Power Book II: Ghost season 3 potential cast
Michael Rainey Jr. and Mary J. Blige are two of the series' returning performers. The following is the season's complete cast list: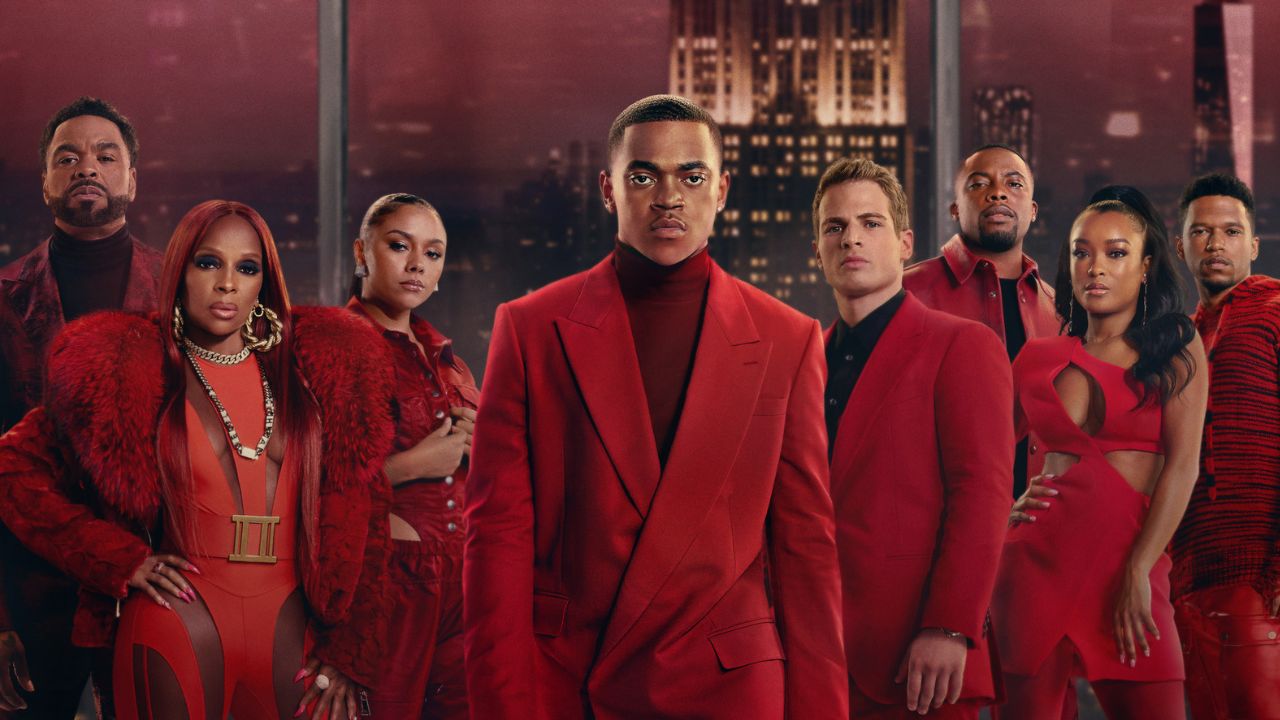 Michael Rainey Jr – Tariq St Patrick
Mary J Blige – Monet Stewart Tejada
Shane Johnson – Cooper Saxe
Gianni Paolo – Brayden Weston
Cliff 'Method Man' Smith – Davis MacLean
Larenz Tate – Rashad Tate
Berto Colon – Lorenzo Tejada Sr
Woody McClain – Lorenzo 'Cane' Tejada
Lovell Adams-Gray – Dru Tejada
LaToya Tonodeo – Diana Tejada
Alix Lapri – Effie Morales
Paton Ashbrook – Jenny Sullivan
David Walton – Lucas Weston
Moriah Brown – Kiki Travis
Monique Garbiela Curnen – Blanca Rodriguez
Keesha Sharp – Harper Bonet
Gbenga Akinnagbe – Ron Samuel Jenkins
Kyle Vincent Terry – Obi
Caroline Chikezie – Noma
Luna Lauren Velez – Evelyn Castillo
Behind the cameras, there has also been a big change with Brett Mahoney taking over as showrunner for Courtney Kemp. Mahoney has extensive experience; from 2009 to 2012, she served as the producer of CSI: Miami, executive producer of Code Black, and showrunner for Empire.
Power Book II: Ghost is a worthy successor to the original Power series. With its strong cast of characters, compelling storyline, and sleek visual style, it has proven to be a hit with audiences. Whether you're a fan of the original series or just looking for a thrilling crime drama, Power Book II: Ghost is definitely worth checking out.
Despite being a student and an athlete, Sachin never lets himself be confined merely to sports or academics and rightly shows vivid interest in work behind the lenses thus, making him the right fit for being a content creator at Landscape Insight. He serves the website with various reports from the entertainment industries right from web series to movies. When not found writing, he enjoys listening to music and playing video games.
You can reach me at sachinkankaria5@gmail.com or through our website's contact page.