Call the Midwife has been a fan favorite since it first premiered in 2012, and the departure of any of the beloved characters always stirs up questions among the show's avid viewers.
One such character, Nurse Lucille Anderson, played by Leonie Elliott, left the show during season 12. Her exit from the show was a sad and emotional moment for fans, as she had been a part of the series since 2018 and had become a much-loved character.
What is Call The Midwife All About?
"Call the Midwife" is a British television drama series that first premiered in 2012. The show is set in the 1950s and 1960s and is based on the memoirs of Jennifer Worth, who worked as a midwife in the impoverished East End of London.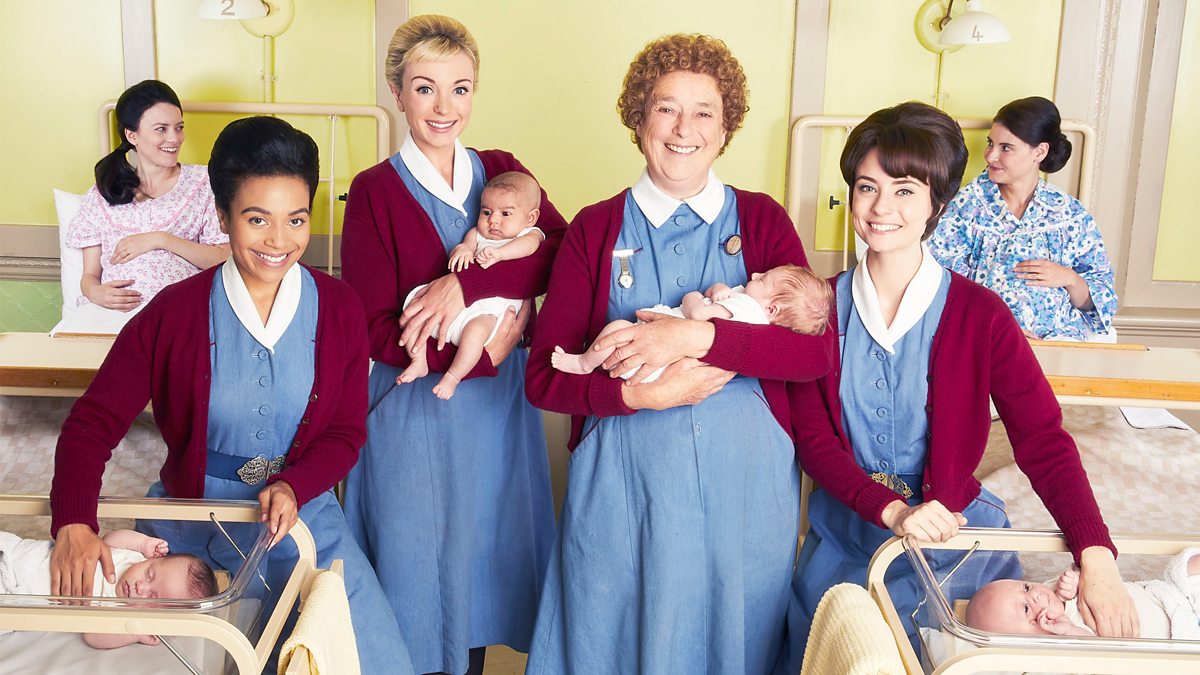 The series follows a group of midwives and nuns from Nonnatus House who provide medical care and support to the women and families of the community.
The show has been praised for its realistic portrayal of midwifery and the social and cultural issues of the time, such as poverty, racism, and women's reproductive rights. It has also been commended for its strong performances, writing, and attention to detail in recreating the time period. The series has been successful both in the UK and internationally and has won multiple awards.
Lucille's exit from the show was not due to one specific reason but rather a series of tragic events that led to her decision to leave her life in London and travel to Jamaica to be with her family. Her story was heart-wrenching and a stark reminder of the difficulties faced by people of color in Britain during the 1960s.
A Devastating Miscarriage
Lucille and her husband Cyril Robinson, played by Zephryn Taitte, tied the knot in the 2021 Christmas Special. But their happiness was short-lived when Lucille suffered a devastating miscarriage. The couple was devastated, and the loss took a toll on their emotional and mental health.
Lucille Faced Racial Abuse
Things only got worse for Lucille when she became the target of racial abuse in the aftermath of Enoch Powell's "Rivers of Blood" speech. The speech criticized immigration to Britain, particularly from Commonwealth countries. Lucille faced horrific abuse from both strangers and colleagues, and the constant harassment began to take a toll on her mental health.
A Nervous Breakdown
Lucille's mental health continued to deteriorate until she reached a breaking point. Dr. Turner diagnosed her as being at the point of a nervous breakdown and advised her to take a break and rest. Cyril, who was devoted to his wife, purchased an open ticket to Jamaica so that Lucille could rest with her family.
A Message of Hope
Leonie Elliott, the actor who played Lucille, expressed her hope that viewers could extend kindness and understanding to each other, especially to those who have experienced similar stories to Lucille.
Many people have faced the same challenges as Lucille, including depression, miscarriage, and racial abuse. It is essential to support and listen to each other and to look after our mental health.
Will Lucille Ever Return to Call The Midwife?
Given the significance of Lucille and her moving exit plot, it is only logical to wish that she is still alive despite having left Call the Midwife. Sadly, Lucille's time in Poplar came to an end on the day she left for Jamaica, and she is no longer a part of the show.
After the Call the Midwife season 12 finale aired in the UK on BBC, Leonie Elliott, who played Lucille for six seasons, announced that she was permanently leaving the show.
Leonie thanked viewers for their support throughout her tenure on the program on Twitter, much as she had done after Lucille left Call the Midwife in episode 2 of the most recent season.
Despite being a student and an athlete, Sachin never lets himself be confined merely to sports or academics and rightly shows vivid interest in work behind the lenses thus, making him the right fit for being a content creator at Landscape Insight. He serves the website with various reports from the entertainment industries right from web series to movies. When not found writing, he enjoys listening to music and playing video games.
You can reach me at sachinkankaria5@gmail.com or through our website's contact page.